Details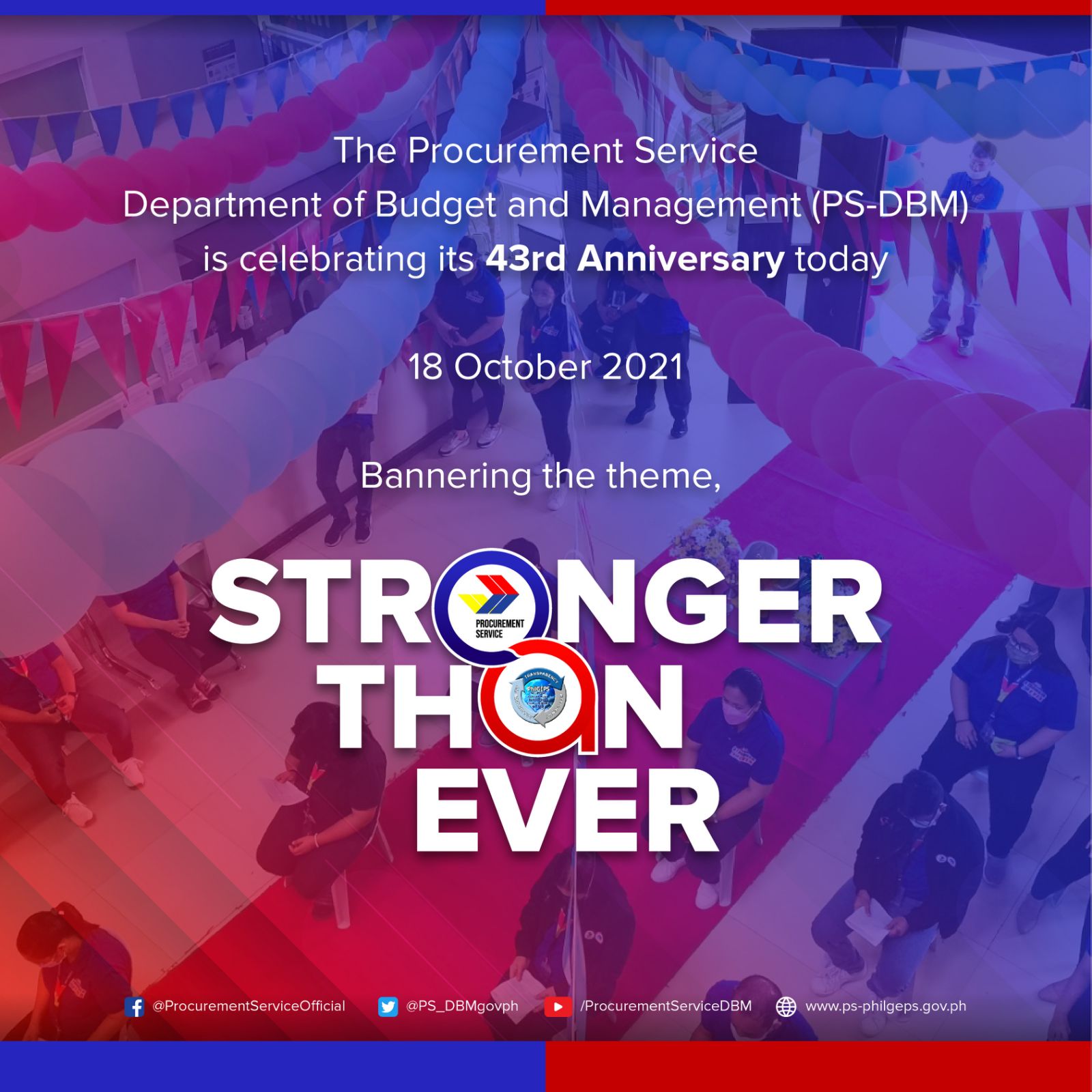 The Procurement Service - Department of Budget and Management (PS-DBM) is celebrating its 43rd Anniversary today, 18 October 2021
Details
The PS-DBM Main Office, PhilGEPS, and Regional Depots will observe a half-day work schedule on Monday, 18 October 2021, in celebration of its 43rd Anniversary.
Read more: ADV 2021-017: WORK SCHEDULE ON PS-DBM 43RD ANNIVERSARY (18 OCTOBER 2021)
Details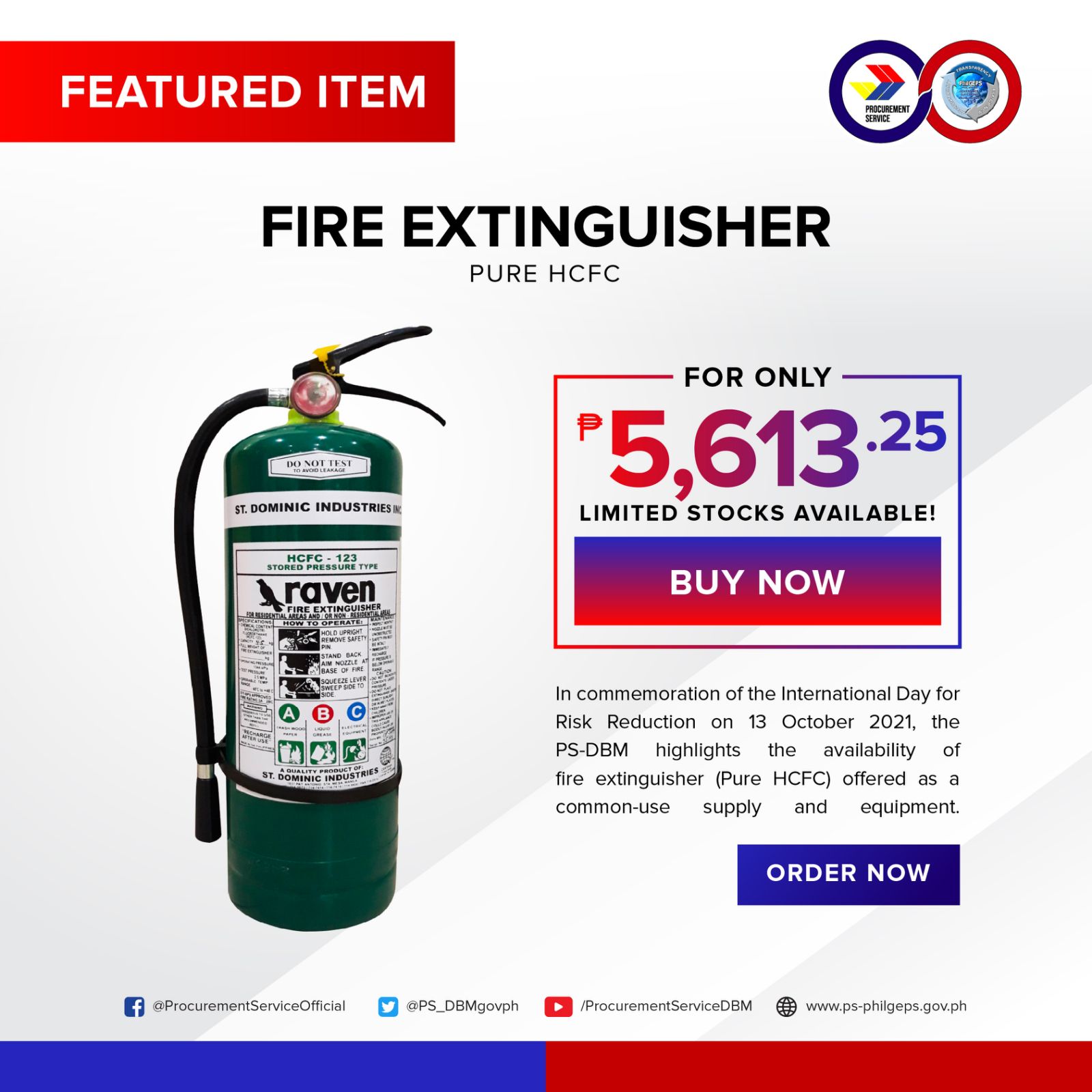 In commemoration of the International Day for Risk Reduction on 13 October 2021, the Procurement Service - Department of Budget and Management (PS-DBM) highlights the availability of fire extinguisher (Pure HCFC) offered as a common-use supply and equipment, priced at PhP 5,613.25 per unit.
Read more: FEATURED ITEM: FIRE EXTINGUISHER FOR DISASTER RISK REDUCTION DAY 2021
Details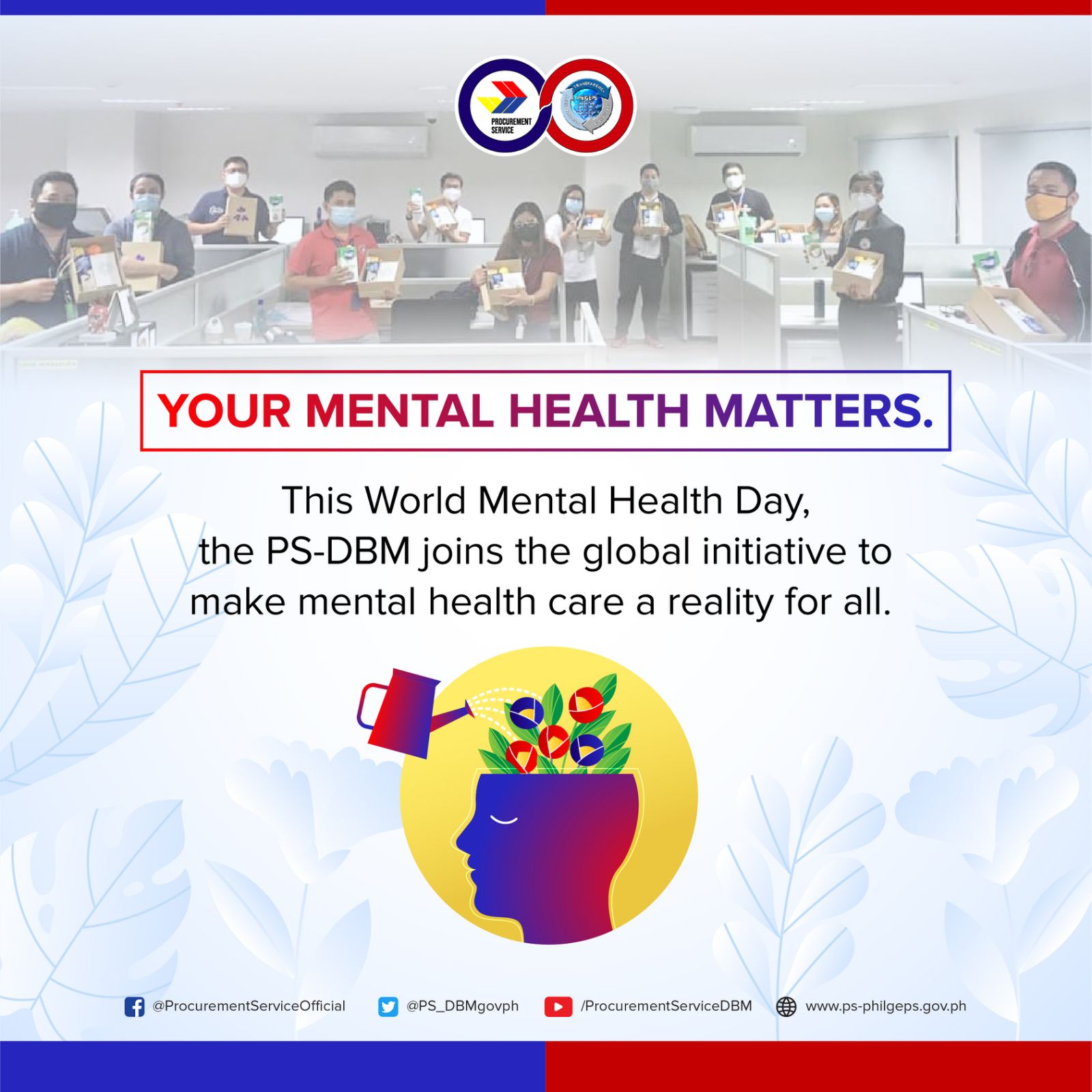 Almost two years after the COVID-19 pandemic broke out, this health crisis continues to threaten the holistic wellness of the global population, including mental health.
Read more: PS-DBM HEEDS THE CALL TO MAKE MENTAL HEALTH CARE A REALITY FOR ALL