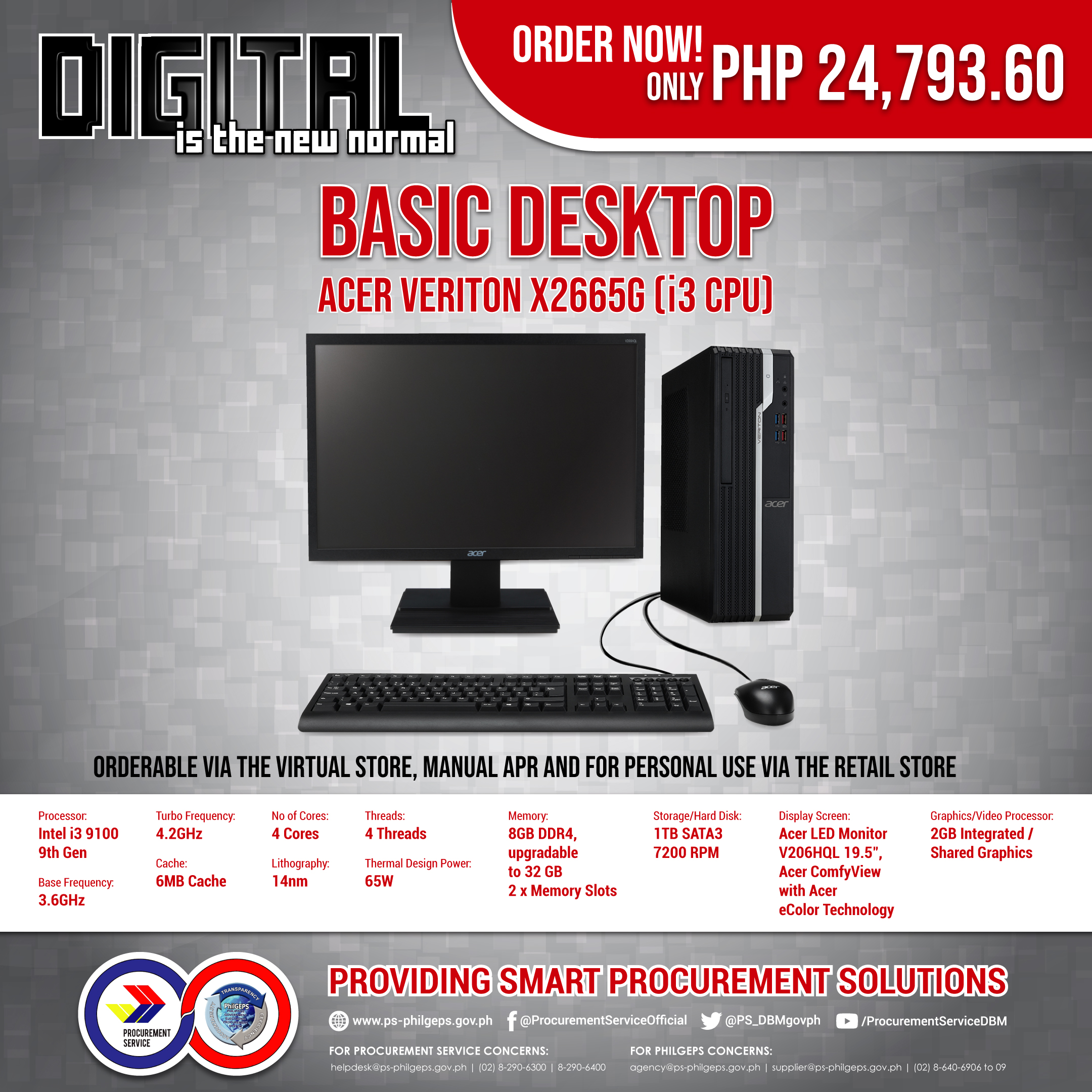 With safety and health protocols in place, human physical interaction in the time of pandemic is restricted. Online platforms are now the primary channels of communication.
But one can only be in the virtual realm by utilizing certain technologies, such as the wifi-ready basic desktops that the Procurement Service-Department of Budget and Management (PS-DBM) offers as common-use supply and equipment!
This basic desktop with approval from the Department of Information and Communications Technology will surely enable you to transition to digital transformation whether you work on-site or from home.

The wifi-ready basic desktops are also available for purchase for personal use at the PS-DBM Retail Store located in Paco, Manila.
The utilization of computers is not only essential for remote working, as it also comes in handy for distance learning. With specifications more superior to the minimum qualifications of the Department of Education, this wifi-ready basic desktop could be the partner of this generation's learners in pursuing their academic endeavours.
The arrival of the COVID-19 vaccines in the Philippines ignites hope, and with it are assumptions that we can all go back to normal soon. The pandemic, however, has compelled us to live in the "new" normal where almost every interaction is done online.
There is no denying this: Digital is the new normal.