Details
The Government Fares Agreement (GFA) is an initiative of the PS-PhilGEPS and the Department of Budget and Management which partnered with the three biggest commercial airlines in the Philippines – Philippine Airlines, Cebu Pacific and AirAsia Philippines, to extend discounts on airfare for the whole of government. The GFA assures all government entities of discounts from 9 to 8% off their regular fares, and use of their online portal for bookings 24/7. Several other benefits such as waived rebooking fees and baggage allowances are stipulated in the GFA. Moreover, airline ticket is now considered as a common-use requirement of the government as stated in the GPPB Resolution No. 11-2017.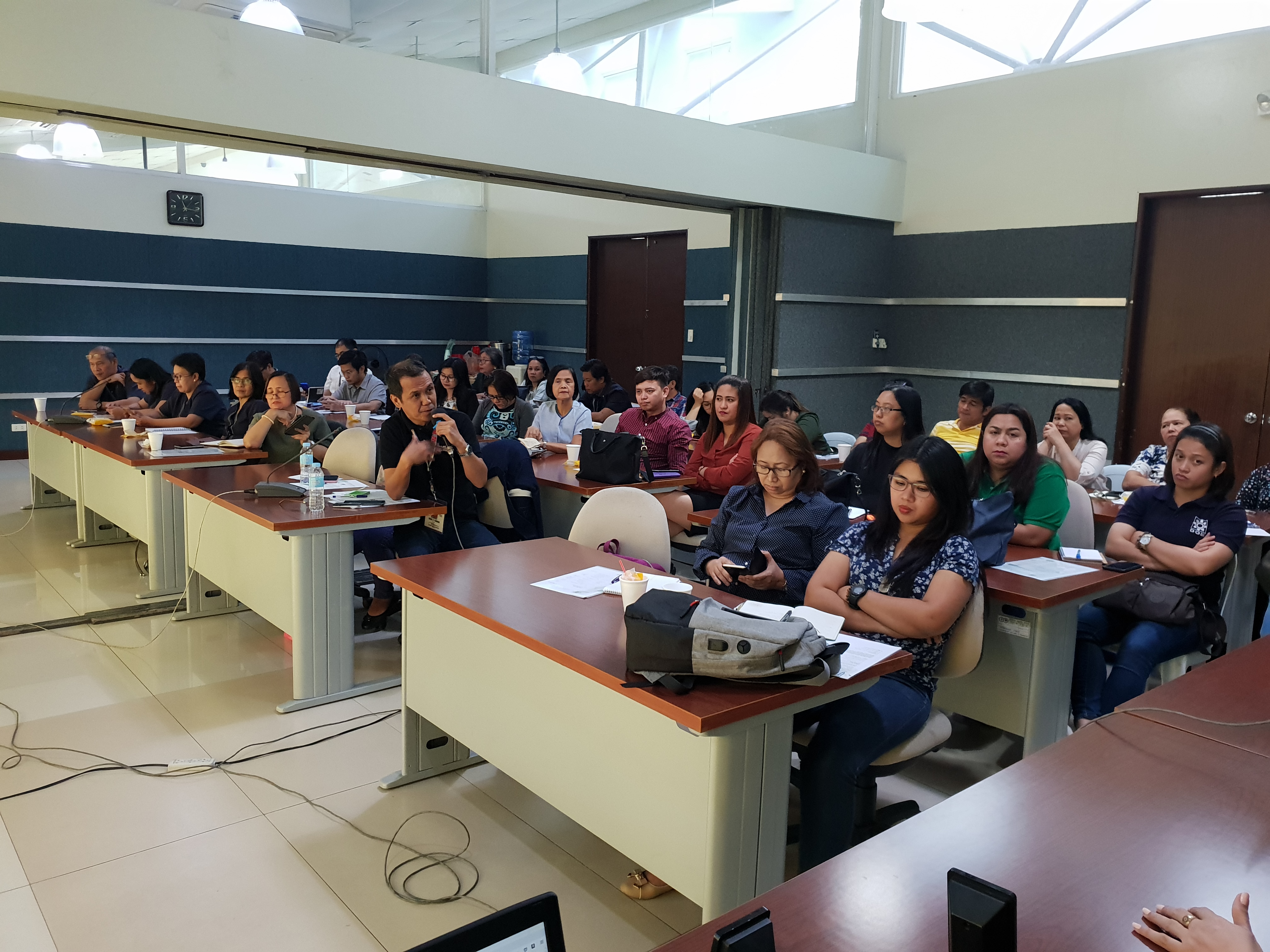 Representatives from different government agencies actively participated during the meeting's open forum.
Read more: PS Conducts Meeting with Client Agencies to Reiterate Use of the Government Fares Agreement (GFA)
Details
ADVISORY TO ALL GOVERNMENT AGENCIES: SUBMISSION OF 2019 SUPPLEMENTAL APP-CSE (MOTOR VEHICLES) TO IMPLEMENT ADMINISTRATIVE ORDER NO. 14, S. 2018 ON "CONSOLIDATING AND RATIONALIZING THE RULES ON THE ACQUISITION OF GOVERNMENT MOTOR VEHICLES, ADOPTING A CENTRALIZED SYSTEM OF PROCUREMENT THEREFORE, AND FOR OTHER PURPOSES"
Administrative Order No. 14, s. 2018 provides that the National Government shall adopt a policy of procuring in the most efficient and economical manner, motor vehicles that are cost-effective, fuel-efficient and environment-friendly, and at par with improvements and developments in the automotive industry and relevant technology.
Consistent with the above policy, the Department of Budget and Management through DBM Budget Circular No. 2019-02 dated 04 March 2019, and the Government Procurement Policy Board through Resolution No. 21-2018, approved the inclusion of motor vehicles as part of the list of common-use supplies and equipment to be centrally procured by the Procurement Service who shall take advantage of the efficiencies and features of the Philippine Government Electronic Procurement System in the implementation of motor vehicles. 
Read more: (ADV2019-001) Advisory to all Government Agencies: Submission of 2019 Supplemental APP-CSE (Motor...