Details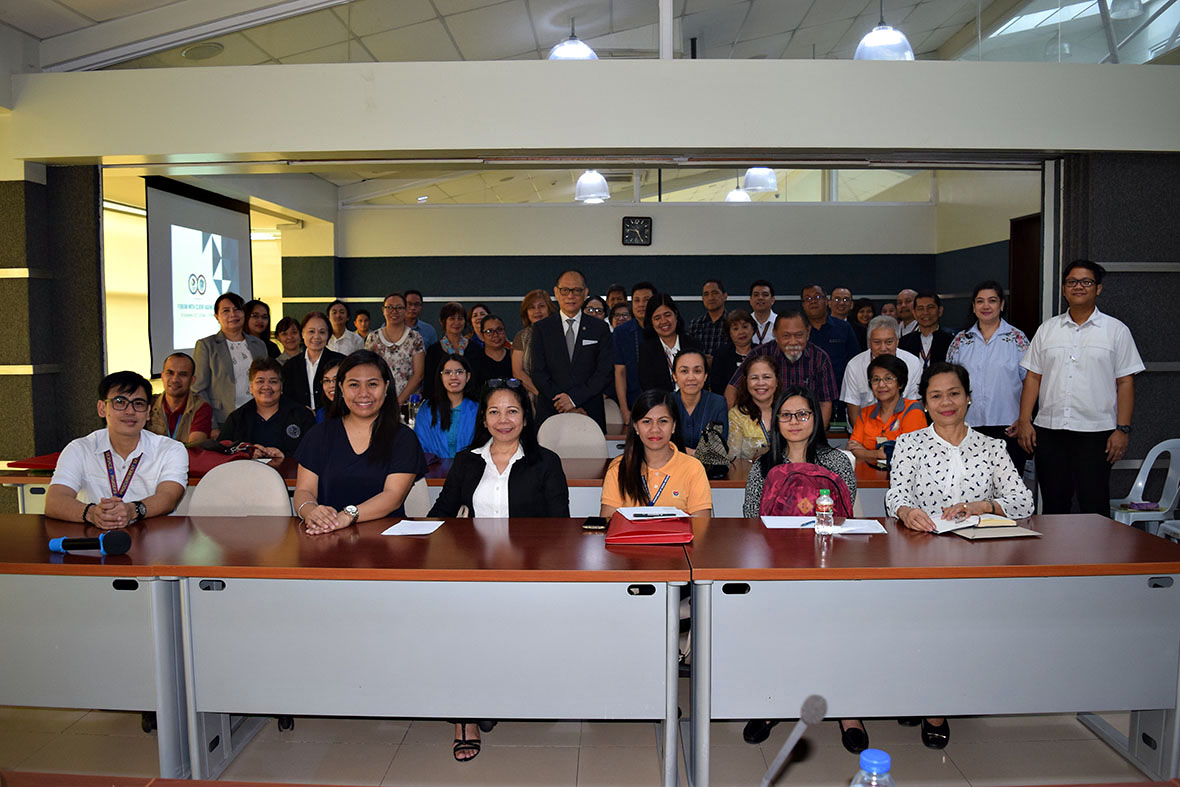 Procurement Service (PS) recently conducted fora for its partner merchants and client agencies on December 1 and 5, respectively. The said activity was intended to give updates on the changes in PS policies and procedures, PhilGEPS modernization, and other important information on government procurement.
Details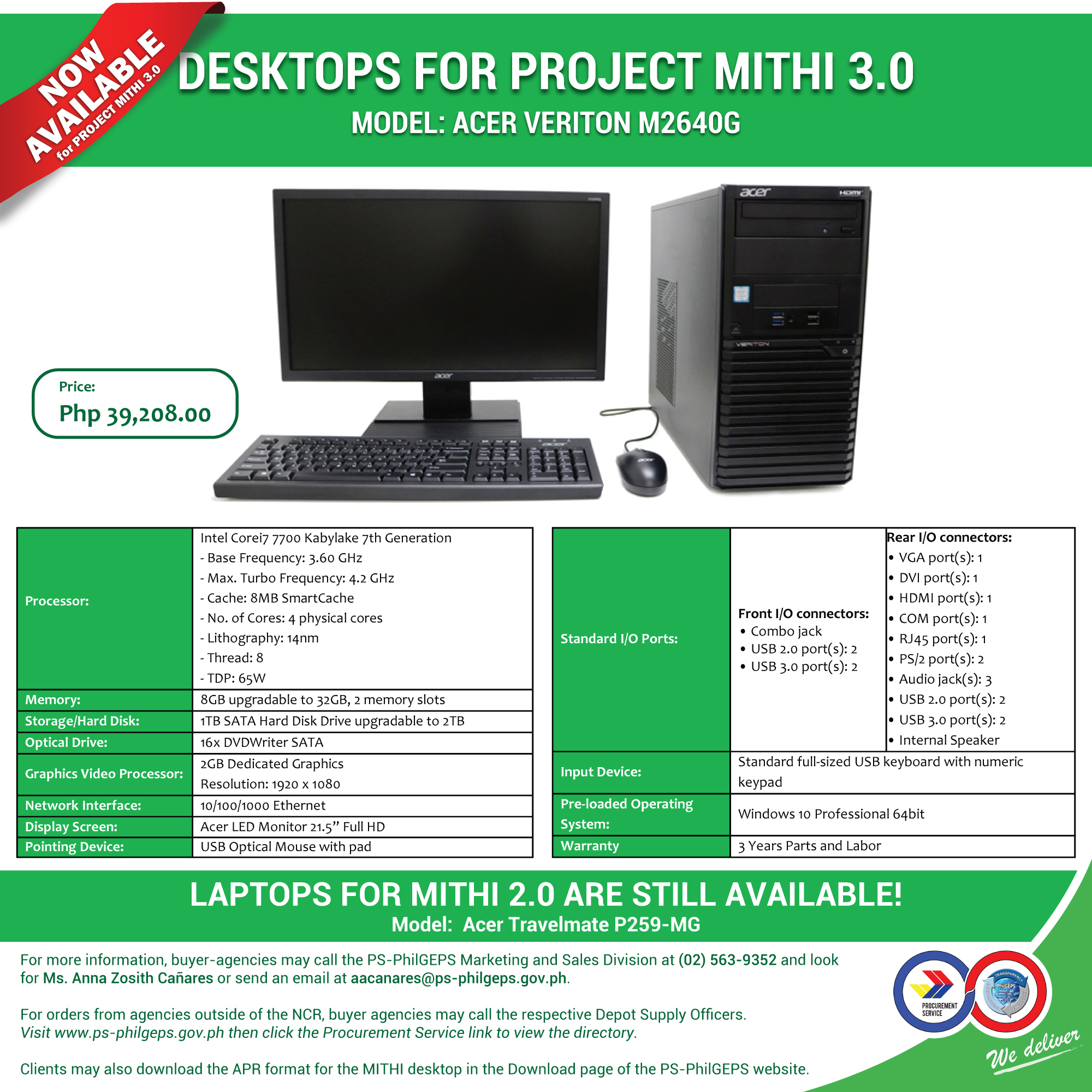 The desktops for the 3rd phase of the Medium-Term Information and Communications and Technology Harmonization Iniative (MITHI) are now available in the Procurement Service – PhilGEPS.
Buyer-agencies may call the PS-PhilGEPS Marketing and Sales Division at (02) 563-9352 and look for Ms. Anna Zosith Cañares or send an email at This email address is being protected from spambots. You need JavaScript enabled to view it. for more information.
For orders from agencies outside of the NCR, buyer agencies may call the respective Depot Supply Officers. Visit www.ps-philgeps.gov.ph then click the Procurement Service link to view the directory.
Clients may also download the APR format for the MITHI desktop in the Download page of the PS-PhilGEPS website.
Laptops for MITHI 2.0 are still available. You may click this link to view specifications.
Details
The PS – PhilGEPS will be conducting its Annual Year-End Physical Inventory for CY 2017 on December 27,  2017 to January 2, 2018.
Please be advised of that regular transactions will resume on January 3, 2018.
For more information, kindly contact the Sales Division at (02) 6897750.