The Government Fares Agreement (GFA) is an initiative of the PS-PhilGEPS and the Department of Budget and Management which partnered with the three biggest commercial airlines in the Philippines – Philippine Airlines, Cebu Pacific and AirAsia Philippines, to extend discounts on airfare for the whole of government. The GFA assures all government entities of discounts from 9 to 8% off their regular fares, and use of their online portal for bookings 24/7. Several other benefits such as waived rebooking fees and baggage allowances are stipulated in the GFA. Moreover, airline ticket is now considered as a common-use requirement of the government as stated in the GPPB Resolution No. 11-2017.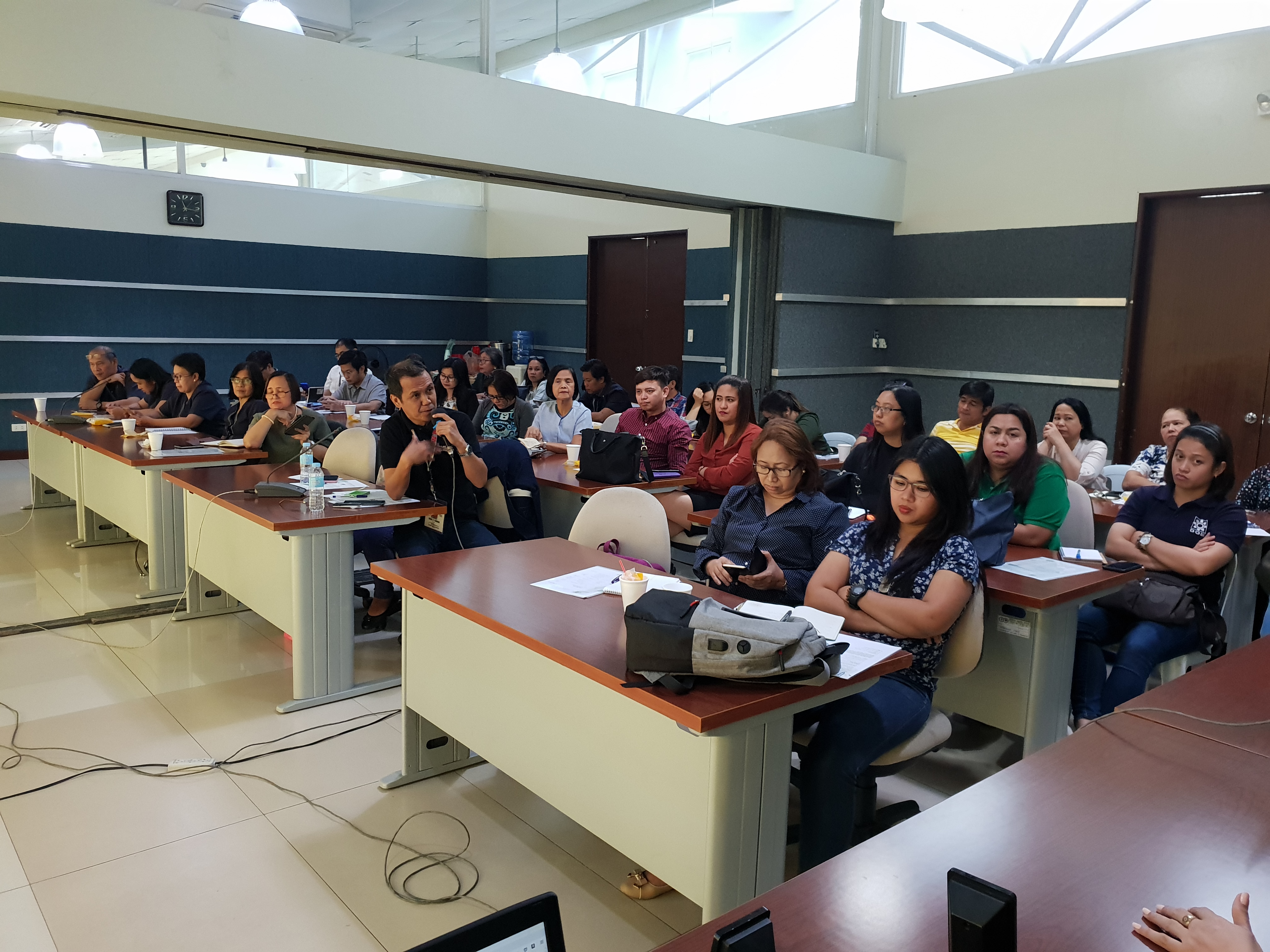 Representatives from different government agencies actively participated during the meeting's open forum.
Last March 19 and 20, 2019, PS-PhilGEPS conducted follow-through meetings with government agencies at the PS-PhilGEPS office. The agencies invited have earlier attended orientation activities on the GFA. They were updated on the GFA features, the process for registration, and accounting and finance matters.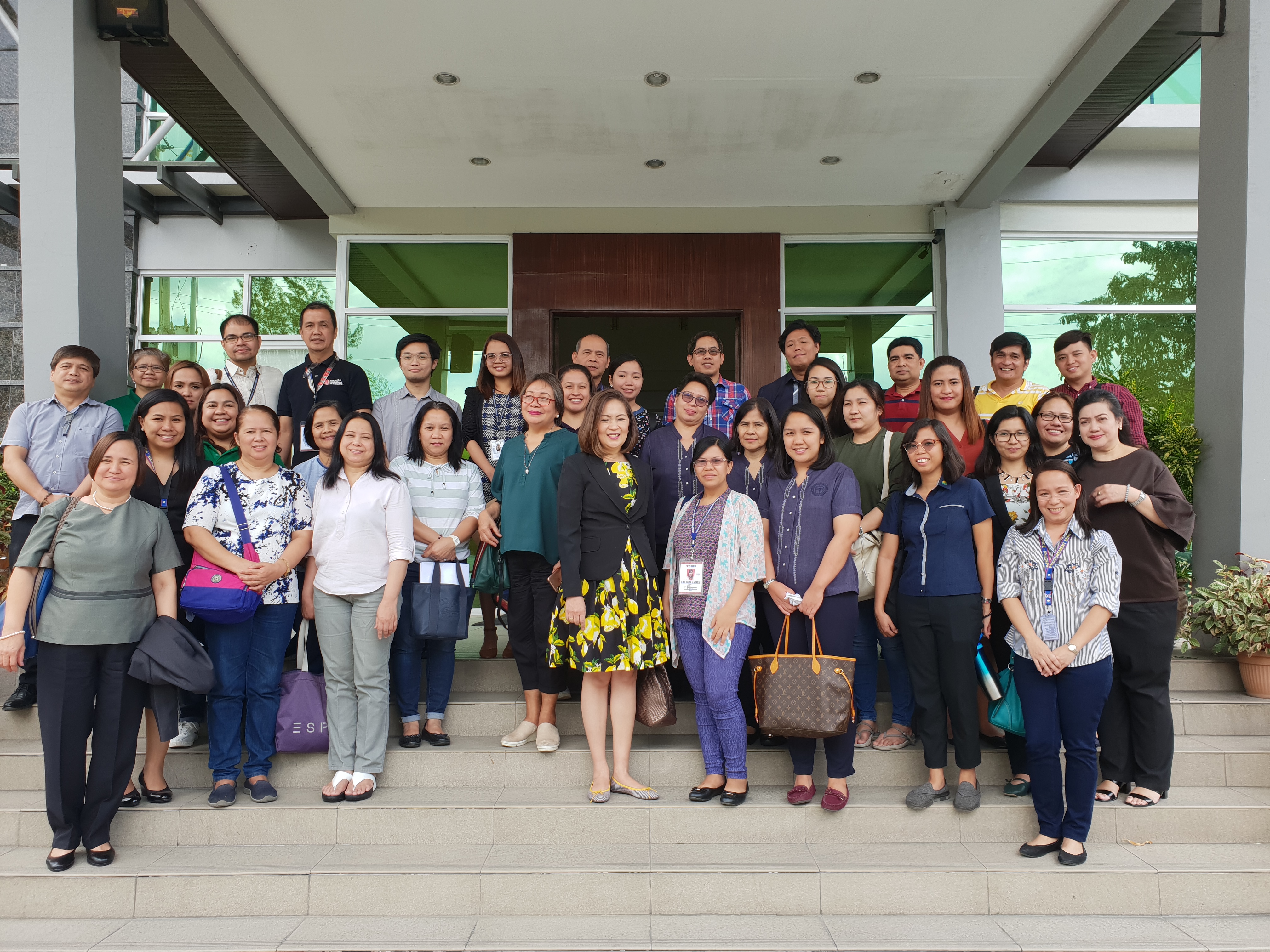 PS-PhilGEPS Executive Director Elisa May Arboleda-Cuevas pose with representatives from different government agencies infront of the PS Office.
Executive Director Elisa May Arboleda-Cuevas also graced the meeting to discuss updates about the PS-PhilGEPS. She mentioned that with the issuance of Administrative Order No. 14 last December 2018, PS will now undertake the centralized procurement of motor vehicles. Agencies in attendance accepted the news gladly and made suggestion as to other items and services that the PS can centrally procure.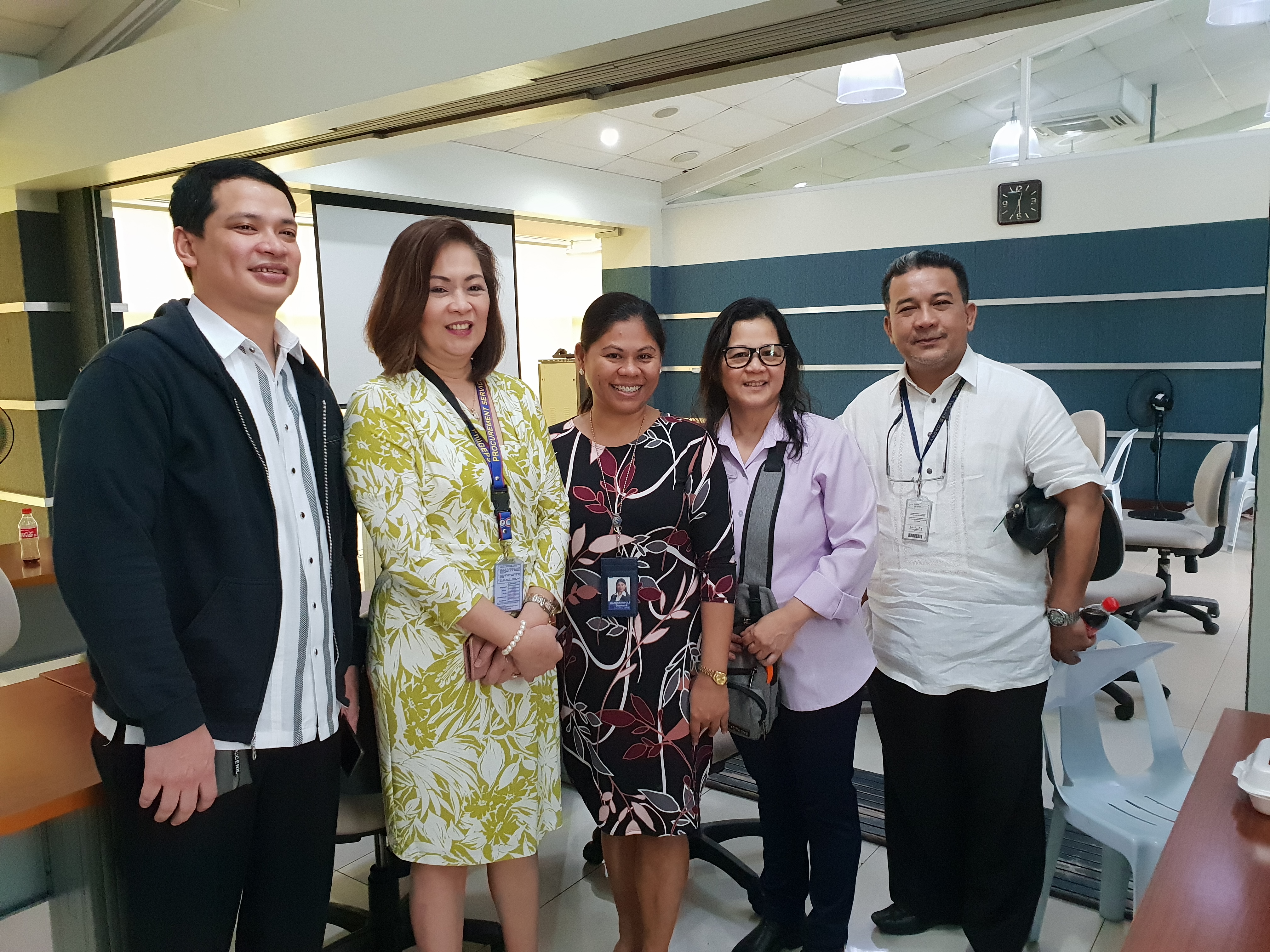 PS-PhilGEPS Executive Director Elisa May Arboleda-Cuevas with representatives from the Bangko Sentral ng Pilipinas.
The PS will be conducting rollout activities all over the country for the GFA in the coming months. Agencies may send an email to This email address is being protected from spambots. You need JavaScript enabled to view it. for queries on the GFA. Frequently Asked Questions (FAQ) on the GFA may be accessed at http://ps-philgeps.gov.ph/home/images/Downloads/FAQsforGFA.PDF.