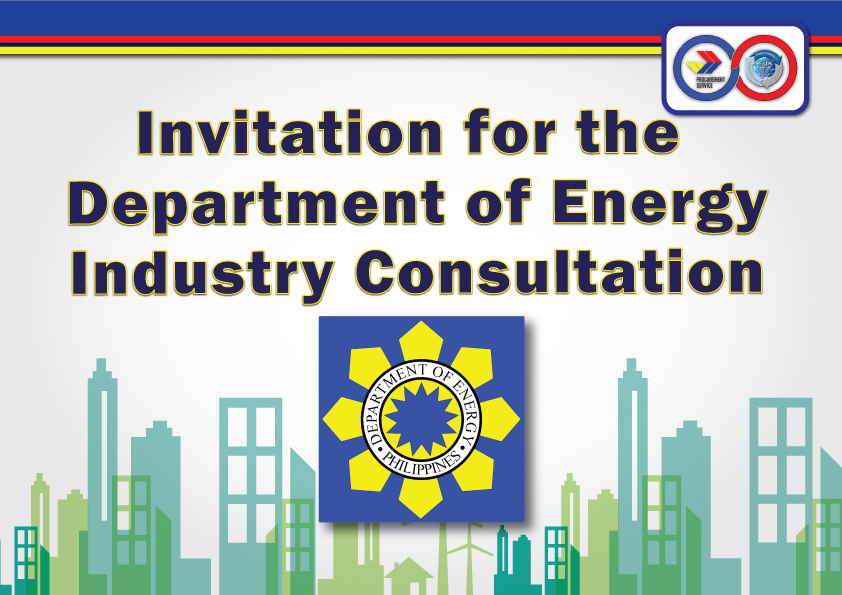 Department of Energy-Bids and Awards Committee (DOE-BAC) will conduct an industry consultation with the objective of enhancing the bidding processes in the Deparment to improve competitiveness and ensure widest participation in bid opportunities.
In this connection, the DOE would like to invite prospective bidders to attend the forum on 27 May 2016, 10:00 AM at the DOE Multi-Purpose Bldg., Energy Center, Rizal Drive cor. 34th St., Bonifacio Global City, Fort Bonifacio, Taguig City. For more details, please refer to this link.
Kindly confirm your attendance by accomplishing the online confirmation form at www.doe.gov.ph/doe-suppliers-forum.