PROCEDURES ON HOW TO SUBMIT THE APP-CSE 2020
DOWNLOADING THE APP-CSE FORM:
1. Go to www.ps-philgeps.gov.ph then click the Procurement Service logo.
2. Click the APP-CSE 2020 icon on the home page.
3. Download the APP-CSE 2020 Form – 10 September 2019 template.
4. Fill out the form and accomplish the Excel file.
5. Name your APP file using this format: APPCSE2020_Name of Agency_Main or Region (e.g. APPCSE2019_DBM_Main).
6. Upload the accomplished Excel file to the PhilGEPS Virtual Store using the Buyer Coordinator account. (Only buyer coordinators will be allowed to upload APP-CSEs.)
UPLOADING THE APP-CSE IN THE VIRTUAL STORE:
1. Go to www.philgeps.gov.ph the click Login to Virtual Store.

2. Enter userid and password of the buyer coordinator. (See notes below to check the name of buyer coordinator)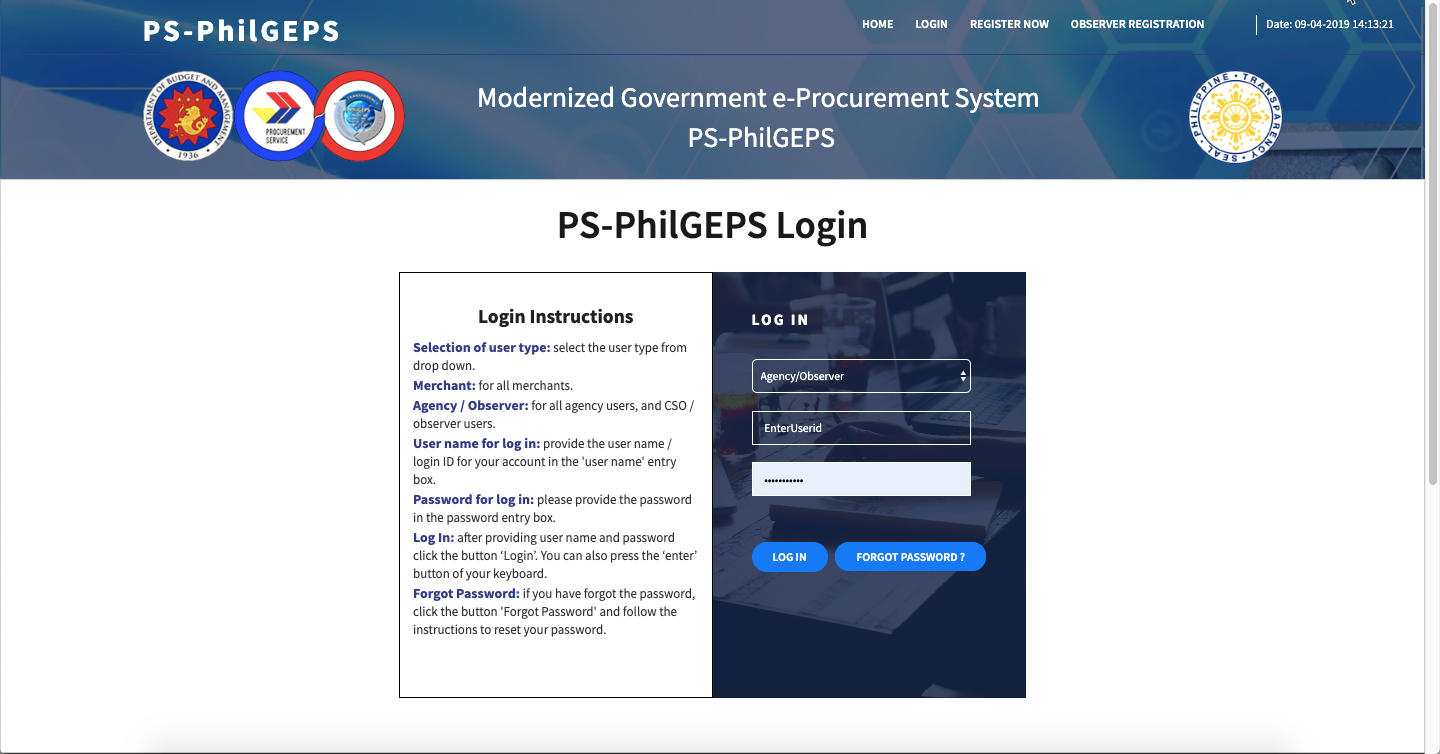 3. Click "Dashboard" then go to "APP-CSE"

4. Click "Upload APP-CSE"

5. Select 2020 on the year. Click "Choose File" then select the filled out APP-CSE 2020 template. Then click "Upload APP-CSE" button.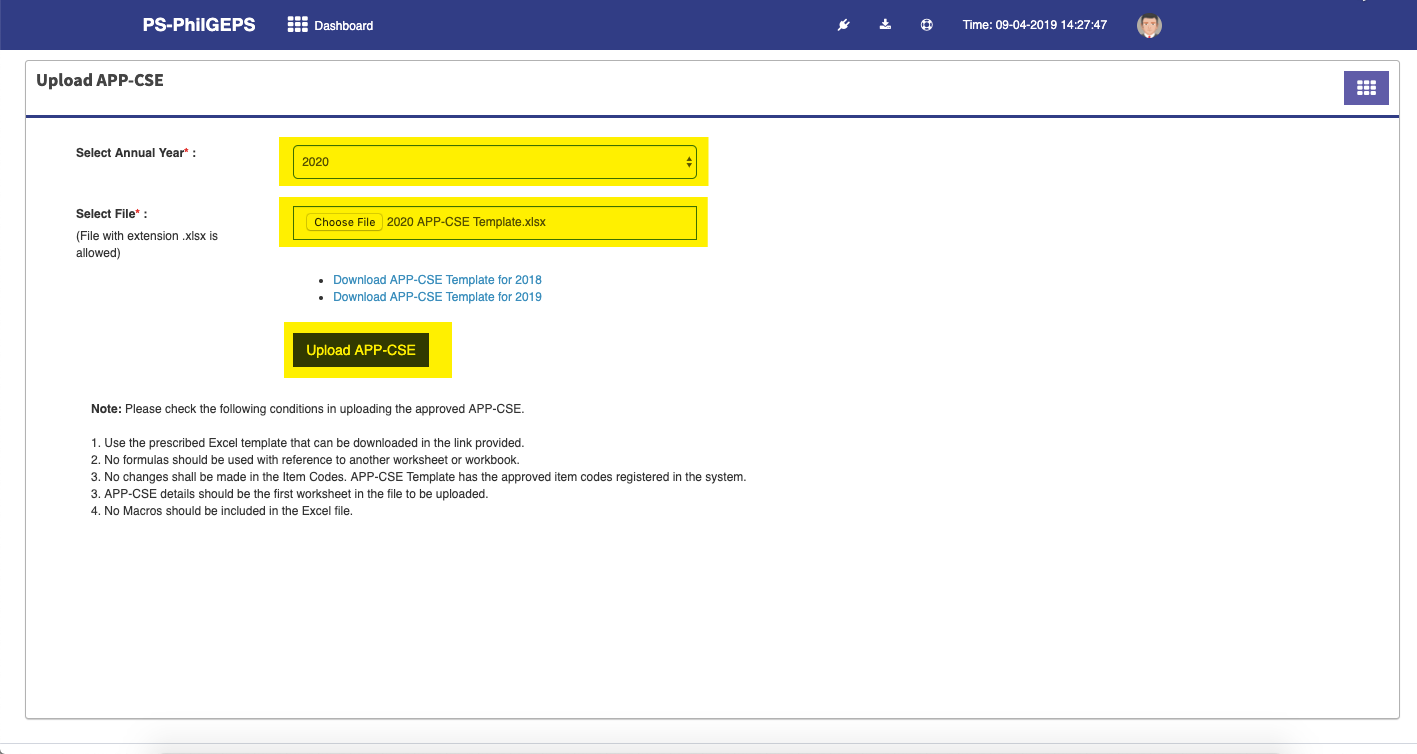 6. Click "Yes" on the confirmation message.

7. Wait for the uploading to complete. The message "APP-CSE Uploaded Successfully" should appear on the screen.
8. To view the uploaded APP-CSE, click on "Dashboard", then "APP-CSE" then "View Uploaded APP-CSE".
9. Select "2020" on the year then click "View Items" button.

NOTES ON THE ACCOUNT OF BUYER COORDINATOR
1. The agency can check if they are already migrated in the Virtual Store and who has been tasked as Buyer Coordinator of the agency through this link - https://data.philgeps.gov.ph/directory/buyerorg_vs.aspx.
2. If the agency is already on the list and the Buyer Coordinator is still valid, he/she will receive a password through the email address registered in PhilGEPSin order to access the Virtual Store and upload the 2020 APP-CSE.
Note: PhilGEPS will be sending out via email the passwords of Buyer Coordinators from September 9 to September 20, 2019.
3. If the agency is not in the list or the indicated Buyer Coordinator is no longer the coordinator of the agency, agency should fill-out the attached VS Buyer Registration form and email to This email address is being protected from spambots. You need JavaScript enabled to view it..
4. If the Buyer Coordinator is unable to receive the password in their email during the above period, he/she may have indicated a wrong email address in the PhilGEPS and must send a request for resetting of PhilGEPS email address to This email address is being protected from spambots. You need JavaScript enabled to view it..
Note: The password for the VS is different from the password for posting bid and award notices in the existing PhilGEPS.
PS will be publishing in www.ps-philgeps.gov.ph the list of agencies that have successfully submitted the 2020 APP-CSE. Said list will be updated regularly.
Should you need further assistance, please contact the Marketing and Sales Division at telephone numbers (02) 6897750 local 4019 or send an email to This email address is being protected from spambots. You need JavaScript enabled to view it..
Related Documents: