The Procurement Service (PS) attended the PASIAWorld 2019 Annual Conference, with the theme "Future Proofing for Business Sustainability and Competitiveness through Supply Chain, Procurement and Logistics", on 14-15 November 2019 at the Manila Ballroom, Marriott Hotel, Pasay City.
The Procurement Service delegation pose for a photo with PASIA Chairperson Charlie Villasenor (center) and resource speakers during the two-day conference.
The two-day conference which was attended by supply chain, procurement and logistics professionals aimed to benchmark and spread awareness on the best practices in the said industry across the ASEAN Region. It was also a chance discuss opportunities and latest innovations that help improve the quality of operations.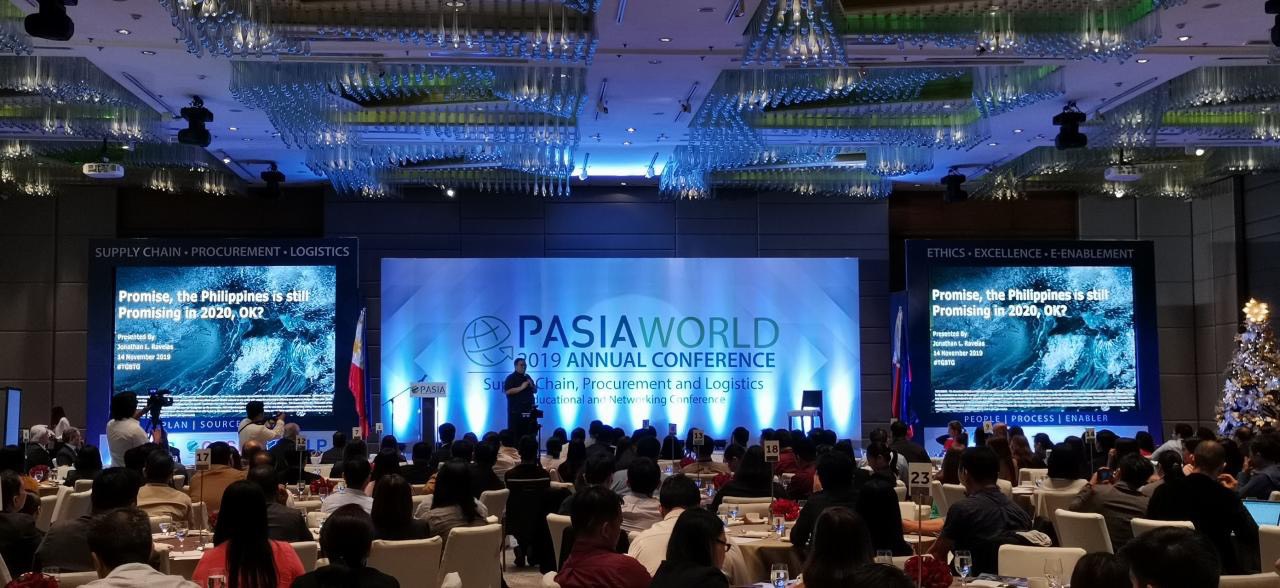 The PASIAWorld 2019 Annual Conference held at the Manila Ballroom, Marriott Hotel in Pasay City last November 14 to 15.