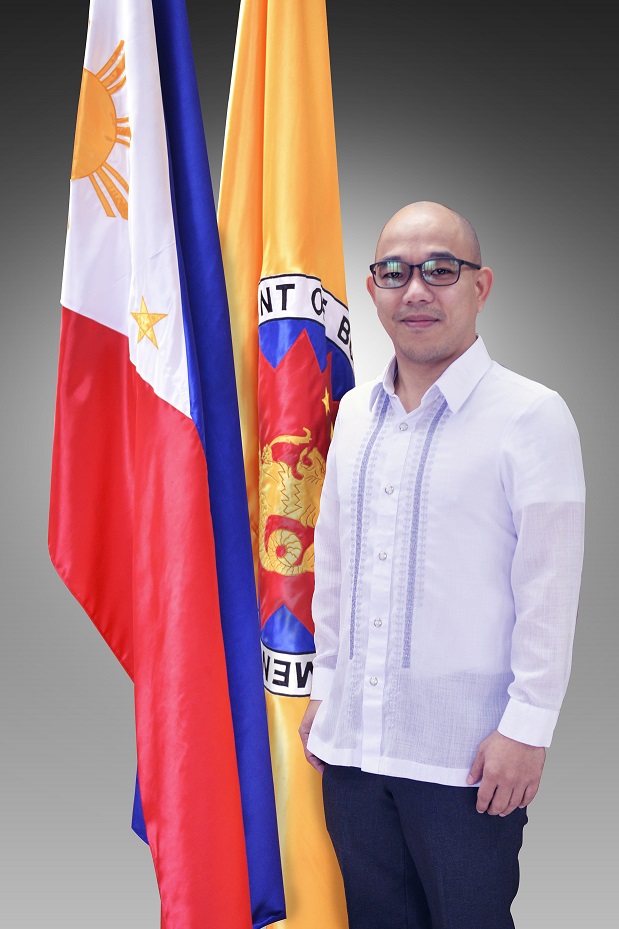 The Procurement Service (PS) — an attached agency of the Department of Budget and Management (DBM) — welcomes Undersecretary Lloyd Christopher Lao as its new Officer-in-Charge effective January 2, 2020.
Usec. Lao is a lawyer by profession. He finished his graduate studies in Ateneo de Davao University, where he eventually worked as an educator under its College of Law.
Prior to his assumption of duty, Usec. Lao is backed up by relevant experience and designations which make him suitable for the post.
Some of the most notable positions he occupied in the government are, among others, as Chief Executive Officer and Commissioner of the Housing and Land Use Regulatory Board (HLURB); Undersecretary of the Presidential Management Staff – Office of the Special Assistant to the President; an Arbiter for Regional Field Office, HLURB – Southern Mindanao Region; and researcher, paralegal under Councilor Galicia who handles the Committee on Housing and Settlement and Ethics– Sangguniang Panlungsod.
Aside from his affinity for public service, Usec. Lao also takes particular interest on real estate, criminal justice education, human rights, urban and regional planning, national security issues, and alternative dispute resolution.
What to expect from him
Well aware of the agency's mandates, primarily the operation of a government-wide procurement system, Usec. Lao promises to lead with efficiency. He took note of the crucial role of PS in helping the government sectors perform their functions by providing all the necessary resources they need.
"Our efficiency will help the efficiency of other government agencies and departments… Our delay would cause public service delay," he said.
Only a few days into the job, Usec. Lao has already identified what areas in the PS operations can still be improved. He considers the protection of PS inventory as top priority — which is often challenged by problems such as flood. In addition, he said that the agency's delivery system, capacity, and technology need to be upgraded.
"Kapag maganda, pristine 'yong items natin… matutuwa 'yung clients," he said.
In recognition of people who will contribute to favourable developments in PS, Usec. Lao assured them of a bright future ahead. Looking back at his humble beginnings, he is determined to give back opportunities to those who will rightfully earn them.
"Because of those opportunities given to me, I am where I am now. So it is but wise to give opportunity to people as well… [those] who deserve it, who want it, and who work for it," he said.
What he expects
While he aims for PS to provide quality products and services, Usec. Lao wants to maintain just as good and harmonious working relations. He hopes that from the top management down to the bottom of the organizational structure, the same perspective is shared.
Being the low-profile leader that he is, Usec. Lao also wants to cultivate a culture of self-evaluation — where an employee's fulfilment of his duties and responsibilities is not determined by his validation, but by personal assessment.
"I may not know you personally, and when I get to know your name, I might forget it anytime soon. You may have done well, but I might not recognize it, and I may never be able to recognize it," he said, "but what's important is you're sure you've done your work well."
It was on January 10, 2020 when Usec. Lao was officially introduced. In his introductory remarks, he reiterated, "[Let's] continue performing our obligation to the country and to different government agencies. 'Yan naman ang priority natin 'di ba?"
Amidst the change of leadership, Usec. Lao wishes nothing but a smooth transition. So does everyone.