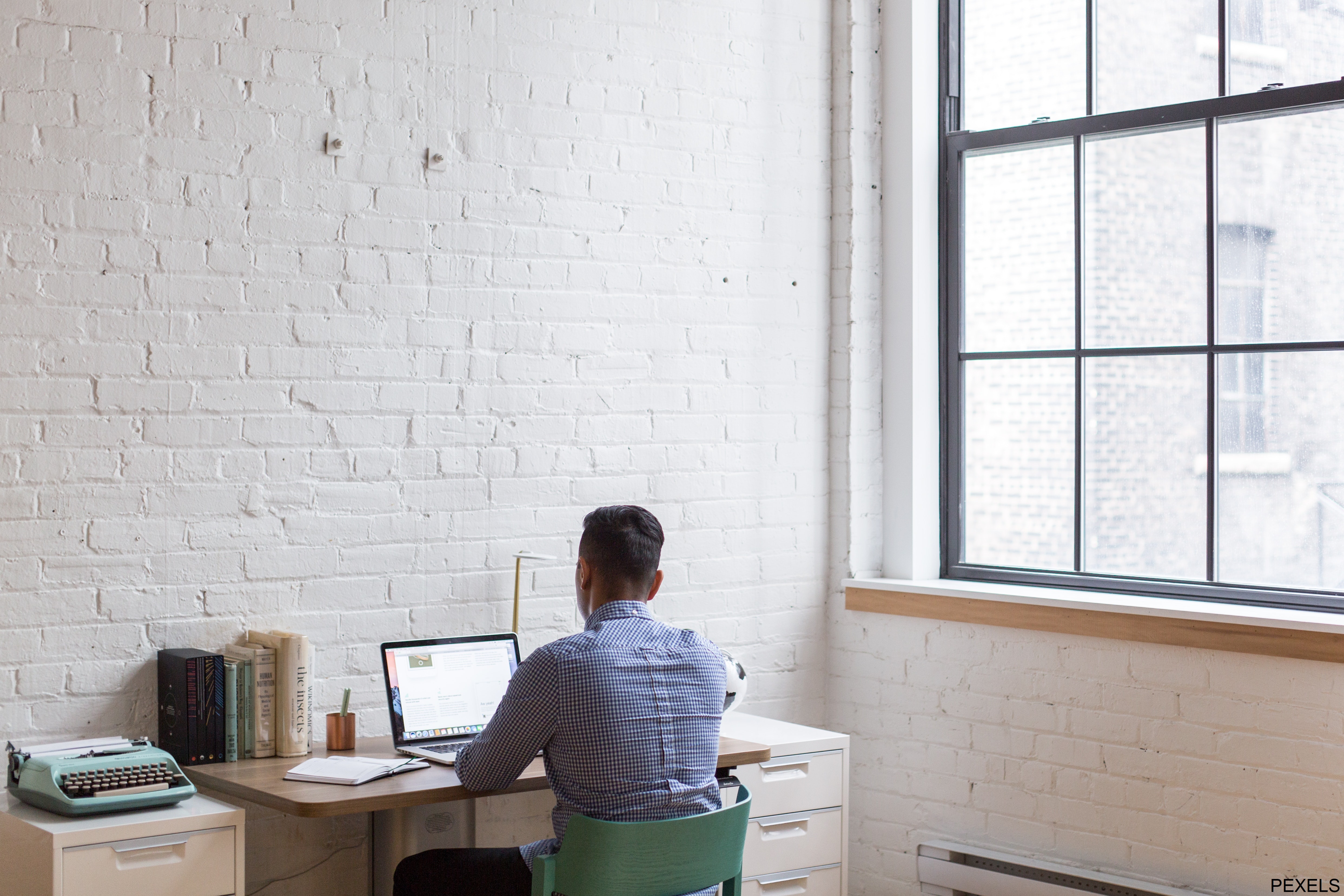 Social distancing protocols that aim to flatten the curve of COVID-19 cases are keeping people apart. In the digital space, however, we are getting even more connected.
But one can only travel to the virtual realm by utilizing certain technologies; items that the Procurement Service of the Department of Budget and Management (PS-DBM) offers.
The PS-DBM's Medium-term Information and Communication Technology Harmonization Initiative (MITHI) Project aggregated the Information and Communication Technology (ICT) hardware requirements of the government by procuring them through competitive public bidding. With this, basic to mid-range desktops and laptops have been included in the list of common-use supplies and equipment (CSE) available for purchase of government agencies and employees.
The viral disease has overwhelmingly affected every industry imaginable, and the government sector has not been spared. Adoption of alternative working arrangements was warranted, and whether the operational continuity and resilience of industries is performed on skeleton workforce or through a work from home scheme, let's face it: computers are necessary to accomplish tasks.
"Remote work is enabled by technologies such as ICT equipment… necessary to maintain productivity while safeguarding the health and safety of workers," said Ulysses Mora, a PS employee and one of the board members of the union group Samahan ng mga Empleyado ng DBM (SME-DBM, Inc.).
(Left to right) NCMF Executive Director Tahir Lidasan Jr., NCMF Secretary Saidamen Pangarungan, and PS-DBM OIC-ED Usec. Lloyd Christopher Lao during the ICT equipment ceremonial turnover at the NCMF Social Hall in Diliman, Quezon City.
"We have been made aware that our technology needs to be at a certain level of performance to maintain the standards of service to our constituents… We are currently undergoing trainings to achieve our goals and we must ensure that whatever we learn must be coupled with technological tools to implement them," said NCMF Secretary Saidamen Pangarungan during the turnover ceremony.
The pandemic has not disrupted only the professional setting, as it has also exposed much vulnerability in the country's education system.
With the commencement of Academic Year 2020-2021 to push through on October 5, per instructions of President Rodrigo Duterte, the Department of Education (DepEd) reassured students, teachers, and other personnel that appropriate learning resources will be made available to guarantee the "smooth and successful virtual opening of classes."
This is to also ensure that distance learning and other modalities of learning delivery are realized. Per DepEd's Basic Education-Learning Continuity Plan (BE-LCP) which addresses basic education challenges in these trying times, online platforms are regarded as the most advanced because of their ability to facilitate various interactive and remote activities with a broad range of content.
PS-DBM offers ICT equipment including basic desktops as CSE at an affordable rate either through regular procurement of agencies or personal purchase of government employees from the Retail Store.
Cognizant of this, PS-DBM makes sure that what it offers are always on a par with the fast-paced development of such online platforms. It is relevant to note that all ICT equipment procured from PS-DBM comply with—and are even more superior to—DepEd's minimum specifications.
"I have always maintained that education must continue whatever the changes and even dangers we confront now and in the future… Even before COVID-19 unleashed its fury on the international community and the country, DepEd already saw the increasing role of technology in education," said DepEd Secretary Leonor Briones in the BE-LCP foreword available online.
President Duterte, meanwhile, is in agreement with DepEd to resume face-to-face classes in January 2021.
"I cannot and will not put to risk the health and lives of my students and teachers," said President Duterte in his 5th State-of-the-Nation Address (SONA) on July 27. The successful conduct of SONA, in fact, is yet another testament to PS-DBM's efforts for digital transformation, with its provision of 131 units of desktops and 81 units of laptops procured by the House of Representatives for all the digital deliverables and virtual executions during SONA.
True enough, digital has inevitably become the primary avenue of almost every interaction today. From remote working, e-meetings, distance learning, to online shopping, telecommunication is key. All these, however, are privileges enjoyed only by people who feel imprisoned at home due to quarantine. Have you, for a moment, ever thought of those who are actually locked up in jails?
The Bureau of Jail Management and Penology (BJMP) certainly has, when it procured more than a thousand units of desktops and laptops from PS-DBM.
From as early as March this year, BJMP has been conducting e-Dalaws in lieu of physical visits. The initiative allows persons deprived of liberty (PDL) to communicate with their relatives and lawyers online via social networking sites like Facebook and Skype.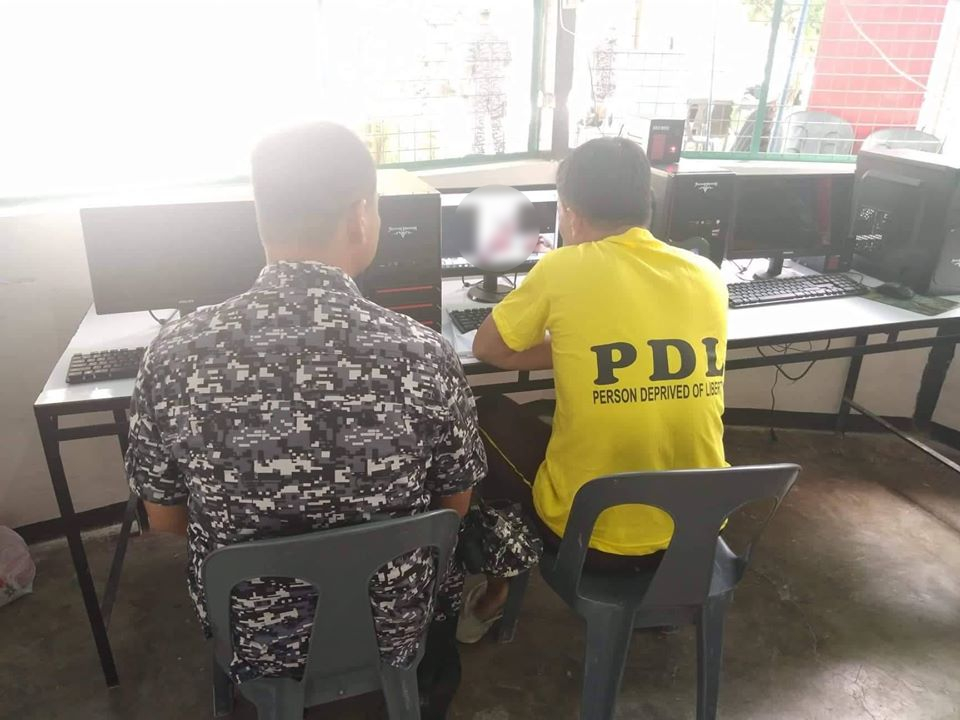 An inmate gets to communicate with his loved ones via social media through BJMP's e-Dalaw Project. Photo from Facebook/Carcarcityjail E-Dalaw
"The 'No Visitation Policy' is strictly implemented in all our jails… Through these supervised teleconferences, the Bureau is optimistic that we can maintain our facilities to be COVID-free," BJMP told PS-DBM, "and somehow, the loneliness and sense of isolation felt by PDLs are lessened."
The unprecedented emergence of COVID-19 took every aspect of modern society by force, shoving this 'new normal' down our throats. But along with it comes the acquisition of technology skills necessary to adapt to—and survive in—an ever-evolving, post-pandemic world.
Digital is indeed the new normal. Thus, accelerating digital transition could be the only way forward. And there could be no turning back.