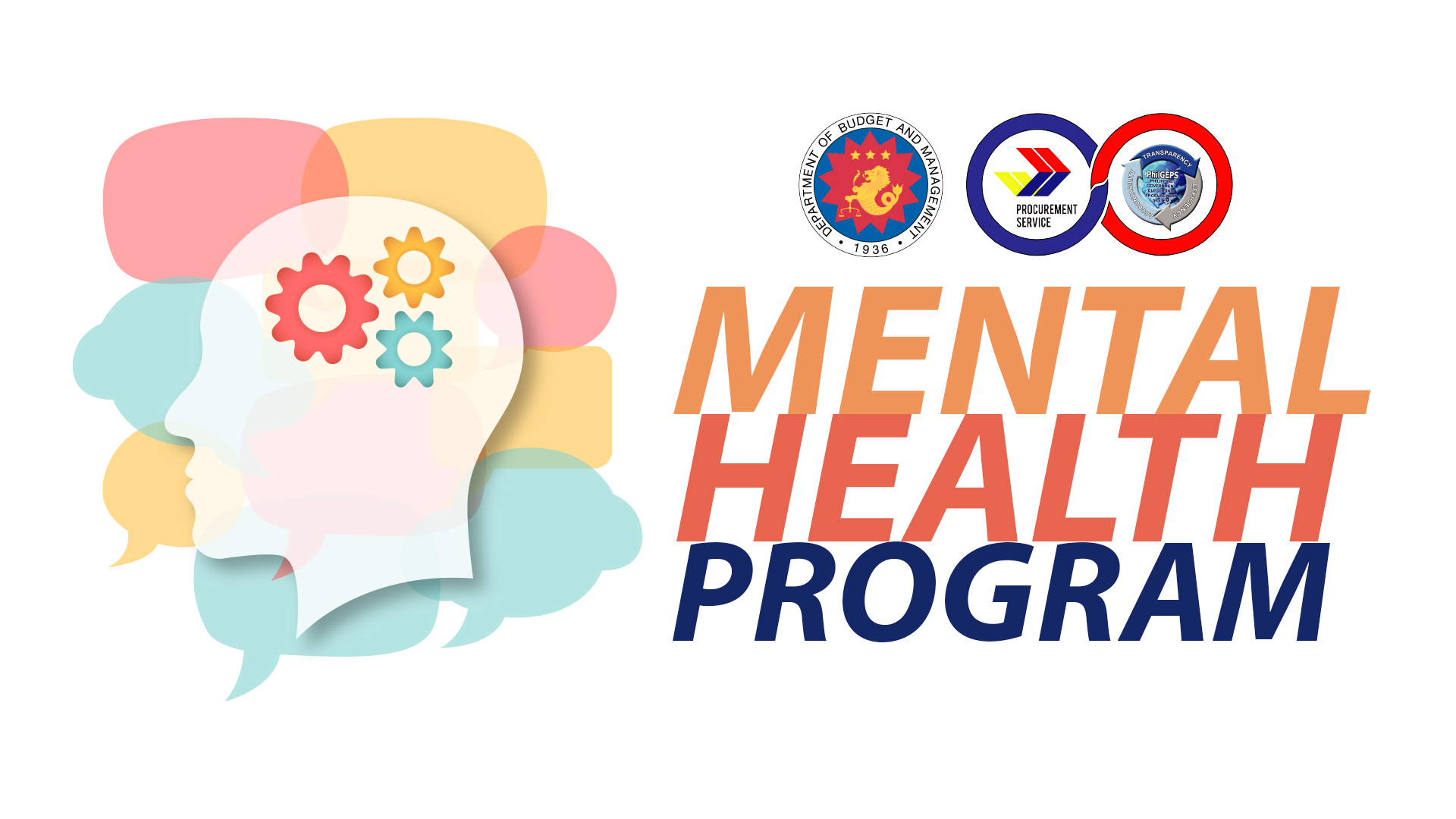 In line with its continuing effort to integrate mental health initiatives in all its human resource and organizational development policies and programs, the Procurement Service of the Department of Budget and Management (PS-DBM) formally launched its Mental Health Program (MHP) on 11 December 2020 via Zoom.
Employees and officials of PS-DBM were encouraged to "unplug and regroup without feeling guilty" by participating in what was tagged as a "break" from their regular Friday work schedule.
The 20-minute online event, while relatively brief, was successful in imparting the message that MHP advocates: Make mental health a priority in the workplace.
Organized and facilitated by the Human Resource Development Division (HRDD), the program officially commenced with a message from DBM Secretary Wendel E. Avisado.
Following his speech was a featured video presentation on what MHP is about, with emphasis on the importance of mental health.
The video also reveals that MHP intends to roll out mental health fitness activities to normalize short and strategic breaks during office hours. In line with this, a five-minute workout routine was demonstrated. The performance of this activity will be observed on randomly selected dates as determined by the HRDD.
PS-DBM employees follow the virtual demonstration of an office yoga exercise which is among the fitness activities believed to improve mental health.
Finally, the 'HOPE'—or Have Only Positive Expectations—booklet was introduced. The booklet contains a set of activities that aim to increase positivity and productivity among employees, which can also serve as their creative outlet for any repressed thoughts.
These HOPE booklets were immediately handed over to all personnel following the successful launching of MHP, along with snacks with random, thoughtful mental wellness notes.
The HOPE booklet along with snacks, that have random tips for establishing good mental health, are distributed among PS-DBM employees during the launching of the PS-DBM Mental Health Program.
The MHP was officially established on 14 August 2020 through Office Order 106-20. Now that it is on the actual implementation stage, all personnel can be assured that PS-DBM is genuinely committed to incorporate mental health care in the basic health services for its employees.
WATCH THE FULL MESSAGE OF DBM SEC. AVISADO:
https://youtu.be/l76iSqFg9g8