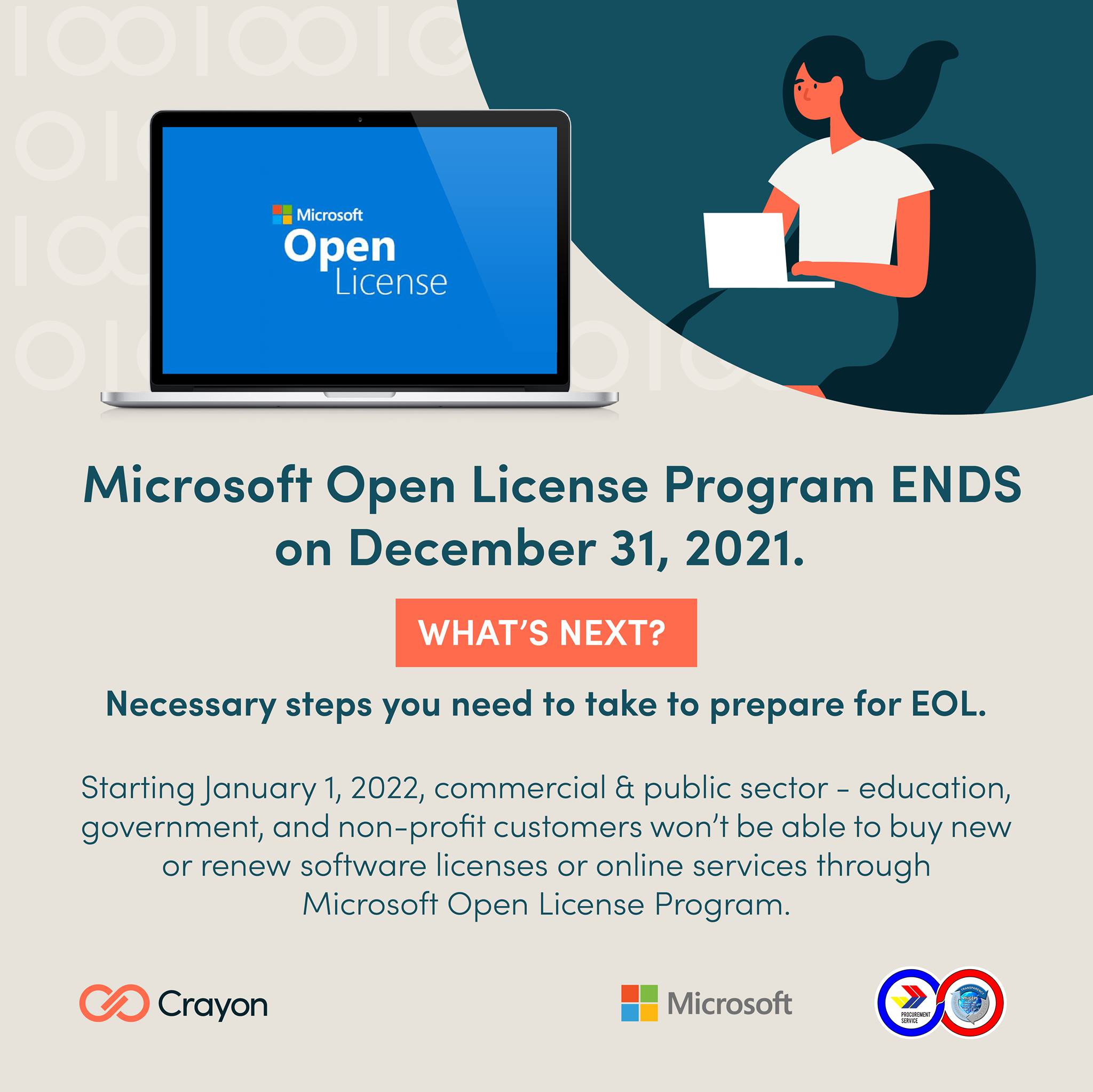 Attention to all client-agencies of the Procurement Service - Department of Budget and Management (PS-DBM) that have existing software licenses, the Microsoft Open License Program will reach its End of Life (EOL) on 31 December 2021.
This means that beginning 1 January 2022, Microsoft will no longer perform maintenance, issue updates, or provide customer support for software licenses or online services through its Open License Program.
Why will it be discontinued? How can you prepare for EOL? Will there be an alternative? What's next?
Crayon Philippines has all the answers! In partnership with PS-DBM, virtual webinars are set to guide you through this change.
THESE ONLINE EVENTS ARE FOR FREE. REGISTER NOW!
Visit this link for more information:
https://www.facebook.com/ProcurementServiceOfficial/posts/6340639212620772