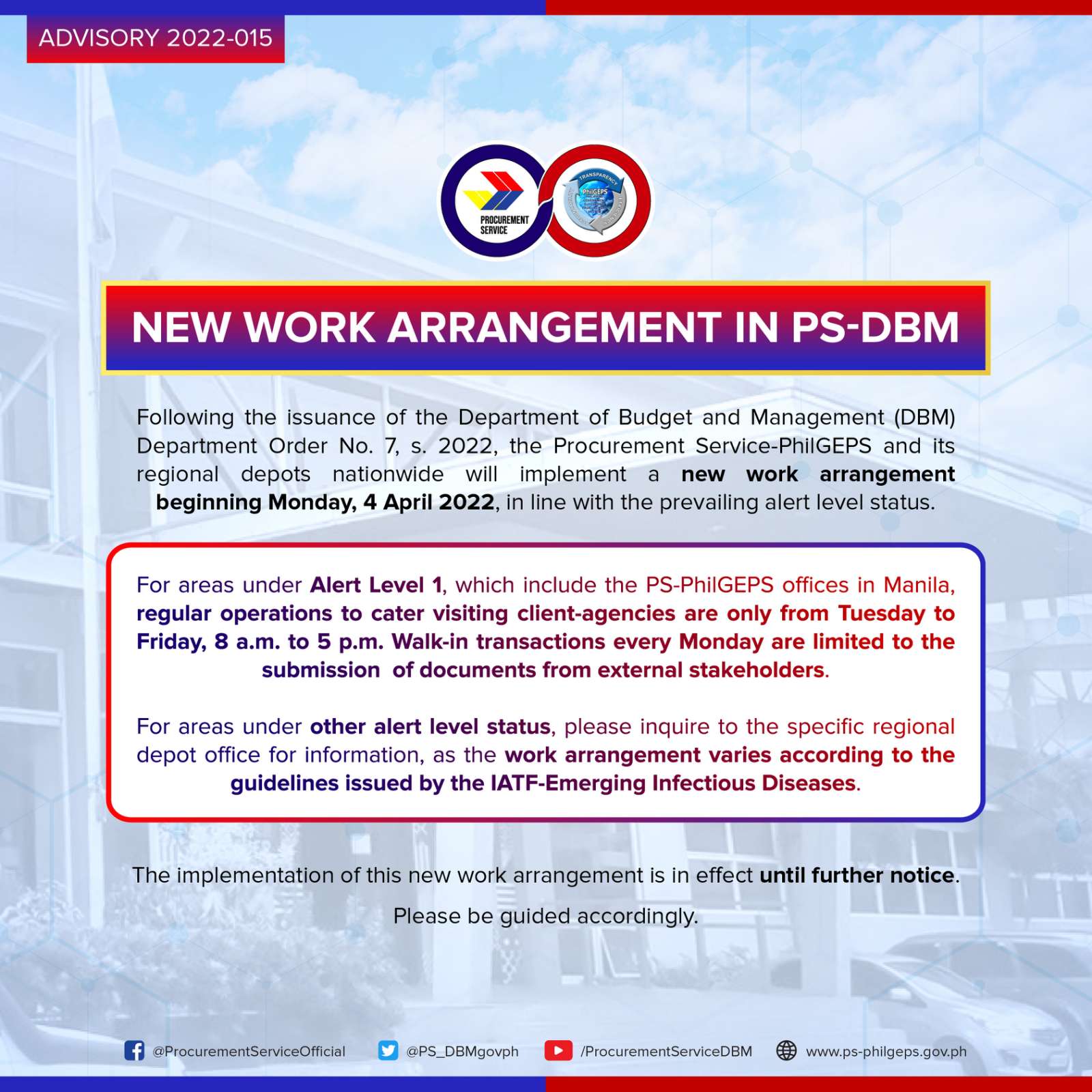 Beginning Monday, 4 April 2022, the Procurement Service, PhilGEPS, and regional depots nationwide will implement until further notice a new work arrangement in line with the latest DBM Department Order.
Client-agencies are hereby advised that PS-PhilGEPS main offices in Manila — along with regional depots that are also under Alert Level 1 — will operate only from Tuesday to Friday. Walk-in transactions every Monday are limited to the submission of documents from external stakeholders. You can, however, reach us online.
A different work arrangement is observed for offices under other alert level status. Please contact the depot office in your area if such is the case.
Please monitor the official PS-DBM website and social media channels for other announcements.
We look forward to seeing and serving you at our new facility.
Thank you.