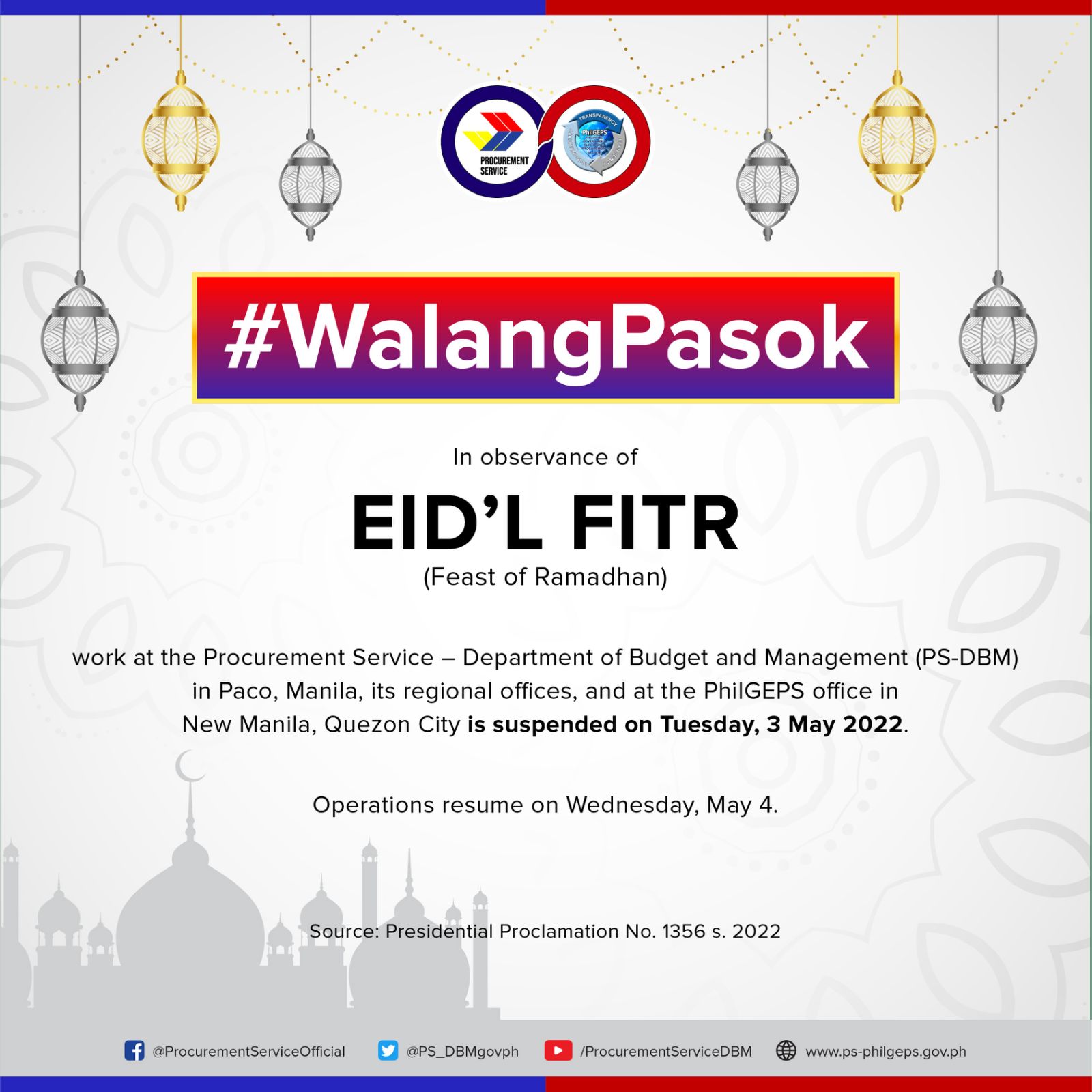 Work at the Procurement Service-DBM, including PhilGEPS and regional depot offices, is suspended on Tuesday, 3 May 2022, in observance of Eid'l Fitr.
Operations resume on Wednesday, May 4. Please be guided accordingly.
In relation, the PS-DBM is one with our Muslim brothers and sisters in celebrating the Feast of Ramdhan. Eid Mubarak!