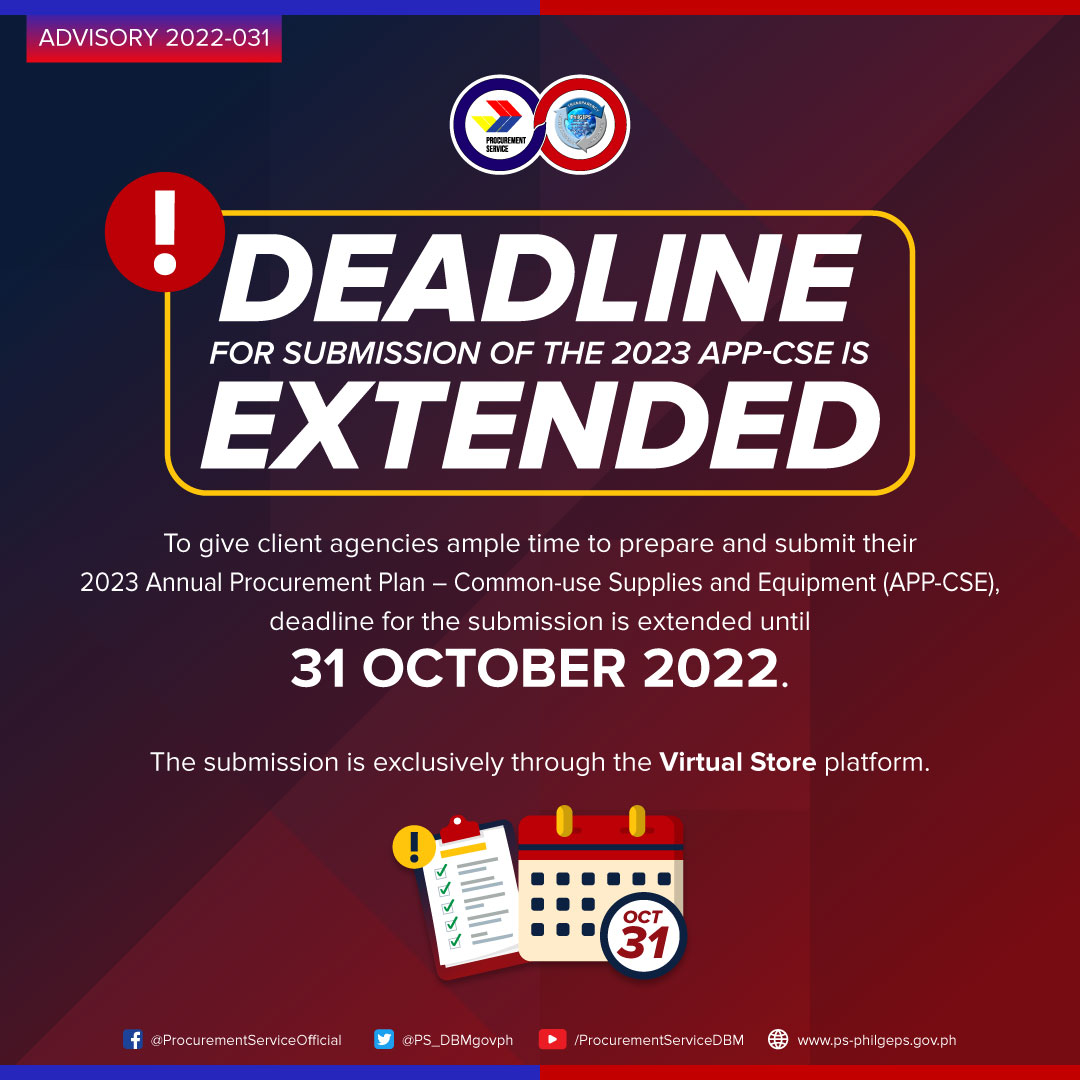 This is to inform our client-agencies that the deadline for submission of the 2023 APP-CSE is extended until 31 October 2022.
Exclusive via the Virtual Store, hard copy or manual submission will not be accepted.
PS-DBM would like to reiterate the Notice issued on September 14, 2022 about the need to resubmit the updated 2023 APP-CSE form due to an error in the initial template. If your agency uploaded prior to the issuance, resubmission is necessary. For those that have already resubmitted, and have yet to submit, please make sure to utilize the updated template. READ about that, and other Frequently Asked Questions, here: bit.ly/2023APPCSEresubmission
To see the list of agencies that have successfully submitted their 2023 APP-CSE, please visit this link: bit.ly/2023APPCSE
Please be guided accordingly.