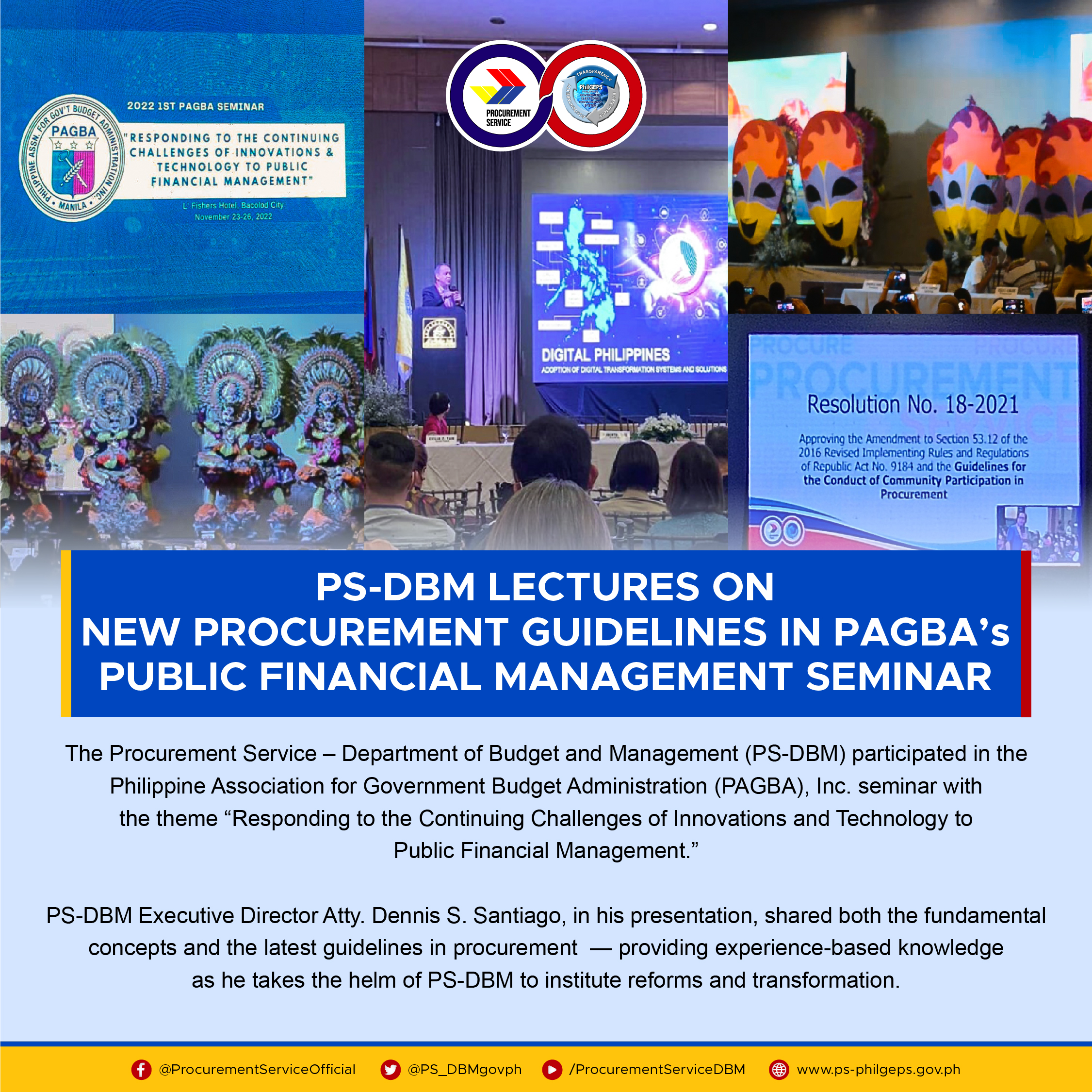 The Procurement Service – Department of Budget and Management (PS-DBM), through its Executive Director (ED) Atty. Dennis S. Santiago, participated in the Philippine Association for Government Budget Administration (PAGBA), Inc. seminar with the theme "Responding to the Continuing Challenges of Innovations and Technology to Public Financial Management."
In his presentation, ED Santiago shared both the fundamental concepts and the latest guidelines in procurement, providing experience-based knowledge as he takes the helm of PS-DBM to institute reforms and transformation. ED Santiago's discussion also highlighted the agency's efforts to constantly innovate its practices and operations by streamlining the procurement process geared towards digitalization.
Held in Bacolod City, Negros Occidental from November 23 to 26, 2022, the conference was PAGBA's first quarterly seminar for 2022 which gathered other reputable resource speakers who are experts in the areas of budgeting, taxation, digital transformation, cyber security, investments, accounting and auditing, and civil service.
Representatives from other government agencies such as the DBM, Bureau of Internal Revenue, Department of Information and Communications Technology, Securities and Exchange Commission, Commission on Audit, and Civil Service Commission, among others, were also in attendance.
The four-day event also stressed the establishment and further development of e- Government, or the digital convergence of various government bodies and instrumentalities to fast track the delivery of public services — an initiative that PS-DBM fully supports.