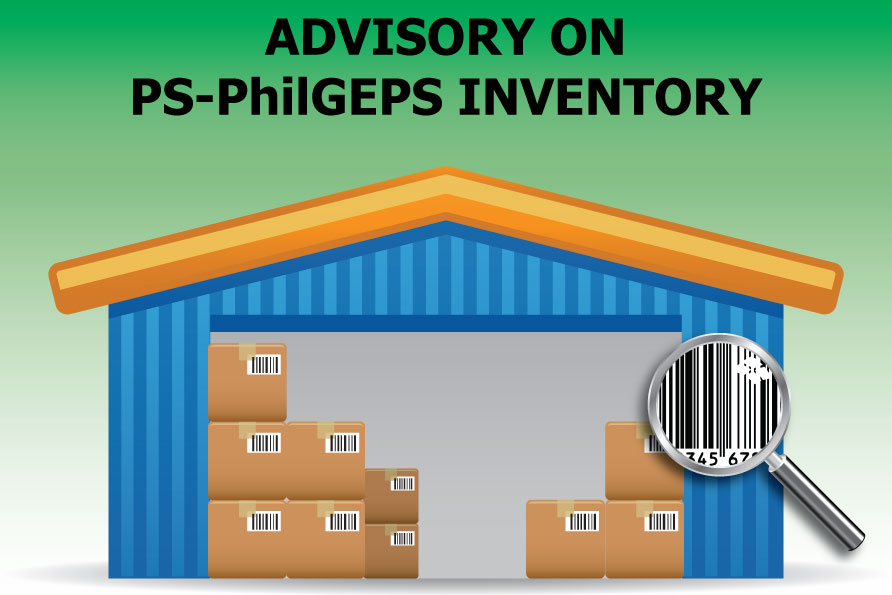 Kindly be informed that the PS – PhilGEPS will be conducting its Annual Year-End Physical Inventory for CY 2015. Please be advised of the following schedules:
• All agencies procuring thru fast-lane (pick-up) and provincial clients with urgent needs will be served until December 2, 2015
• Warehousing Division will deliver goods to agencies until December 2, 2015
• There will be no receiving and processing of APRs on December 3 – 4, 2015
• Suppliers delivering to the PS-PhilGEPS will have until November 27, 2015 to deliver prior to inventory. Acceptance of deliveries will resume on December 7, 2015.
All regular transactions will resume on December 7, 2015.
For more information, agencies may contact Ms. Gemma Villanueva of the Sales Division of the Procurement Service at (02) 563-9352 and suppliers can contact Ms. Estrellita G. Fule of the Purchasing Division at (02) 563-9402.
Thank you.