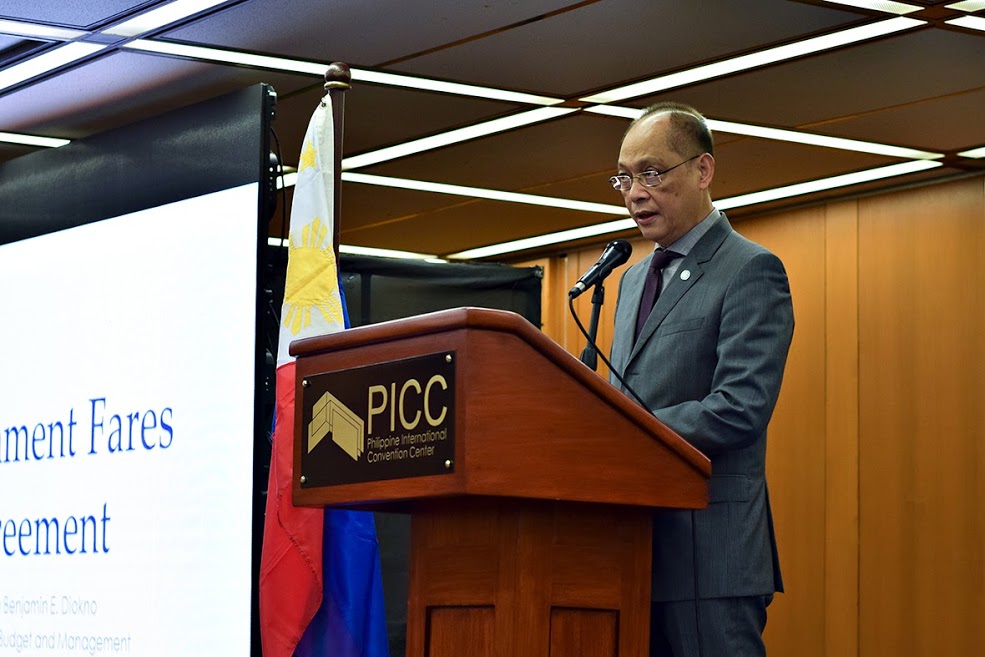 DBM Secretary Benjamin E. Diokno delivers his keynote speech.
In partnership with the two of the biggest airlines in the country, the Philippine Airlines (PAL) and Cebu Pacific (CEB), the Procurement Service – Philippine Government Electronic Procurement System (PS-PhilGEPS), an attached agency of the Department of Budget and Management (DBM), conducted an Orientation and Walkthrough on the Government Fares Agreement (GFA) with the theme "The Smarter and More Efficient Way to Fly." The activity was held at the Philippine International Convention Center (PICC) last February 10, 2017.
The event was graced by DBM Secretary Benjamin E. Diokno by delivering the keynote speech. He stated that "...as stewards of public resources, we are expected to use wisely every peso we are entrusted, and with the GFA, we not only cut down on administrative inefficiencies, but also secure savings which can be channelled to more productive uses such as our national infrastructure projects and social services."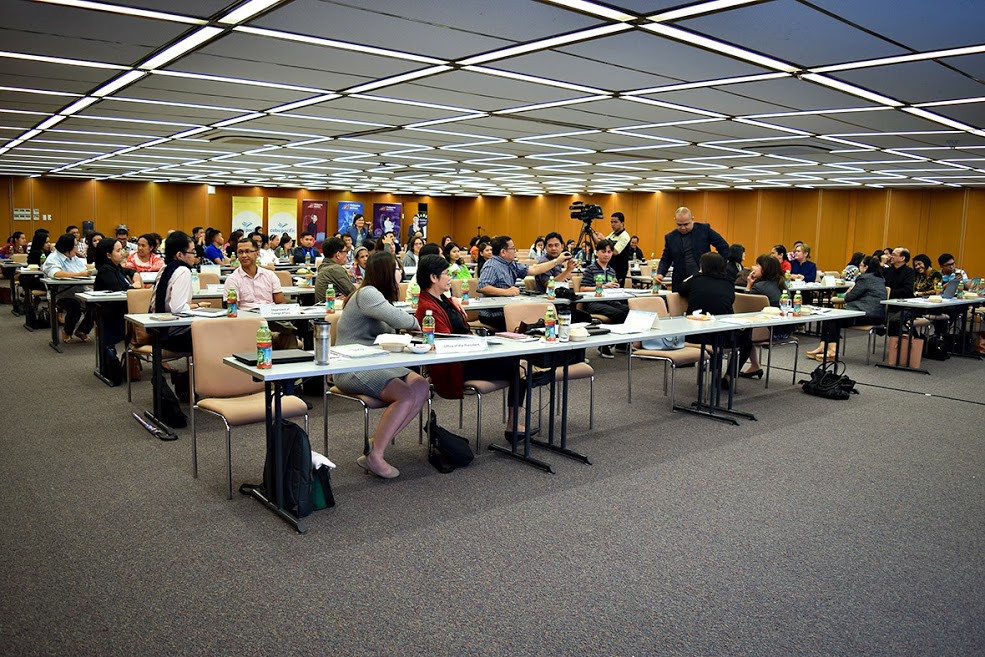 A total of 71 representatives from 24 National Government Agencies (NGAs) attended the orientation and walkthrough.
Some of the benefits included on the agreement are as follows:
• Easy access and efficient booking of airline ticket through the travel portals of PAL and CEB in the PS website
• Waived Processing/Web Administration Fee of P250.00 on all domestic bookings
• No charges on first rebooking
• Access to Agency's credit line
• 8 to 9% discount on fares
For the copy of presentations, you may download the PDF format by clicking the link below:
DISCUSSION ON THE GFA WITH PAL AND CEBU PAC
PAYMENT TERMS AND CONDITIONS AND OTHER ACCOUNTING/FINANCE CONCERN
OVERVIEW AND WALKTHROUGH OF THE PAL WEB PORTAL
OVERVIEW AND WALKTHROUGH OF THE CEBU PAC PORTAL
For more information on GFA, government agencies may call at 563-9352, 561-6094 or 640-6900 local 8308. Inquiries may also be sent via email at This email address is being protected from spambots. You need JavaScript enabled to view it..