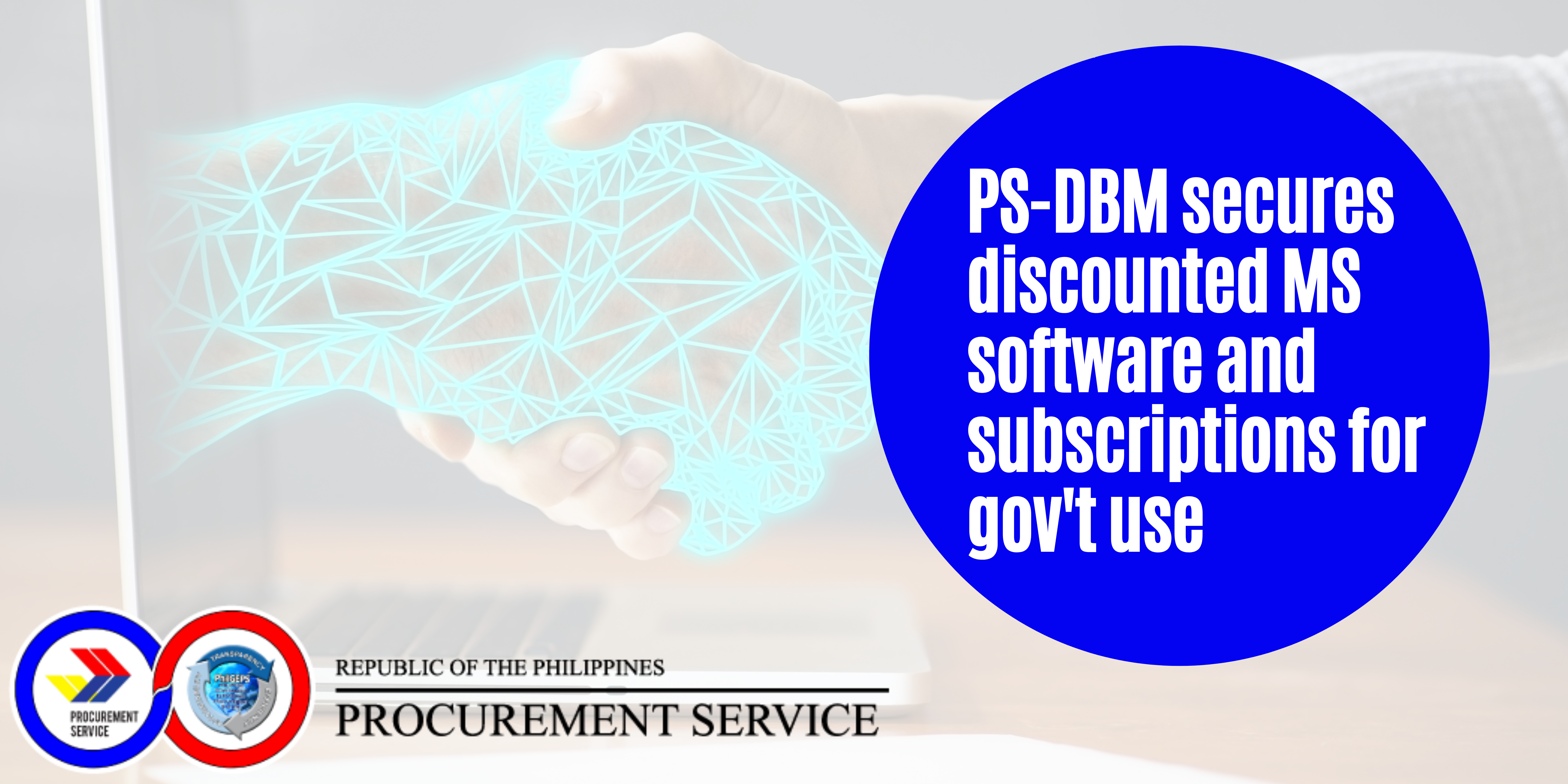 The Procurement Service–Department of Budget Management (PS-DBM) provides the government with Microsoft (MS) cloud-first strategy and optimized license costs through a new fulfiller that offers discounted Microsoft (MS) software and subscriptions.
Undersecretary Lloyd Christopher Lao underscores the vantage of this partnership, highlighting the importance of software and subscriptions as among the Common-use Supplies and Equipment (CSE) required by the whole of government.
Through the help of a new fulfiller, the PS-DBM hopes to provide MS software and subscriptions at the lowest price. A product like the Data Management and Query software is priced at PHP 9,561.49 for PS-DBM, compared to other sources priced at PHP 10,298.56. This further highlights that client-agencies can enjoy savings up to 8% compared to purchasing from other sources. The partnership also guarantees seamless support and performance for its users. 
"Up to 8% of savings.. This ensures that the agencies will be getting the latest version and genuine Microsoft licenses with the right level of post-sales support and services," said Usec. Lao.
Available to all government agencies including state universities and colleges, the PS-DBM aims to extend this collaboration to different locations around the country while ensuring that repetitive individual agency biddings are avoided. 
"We strive to further extend these benefits to other agencies from different geo-locations," Undersecretary Lao added.
This effort comes at an opportune time with the continuous demands of technological needs of this day and age. The PS-DBM, through this partnership, hopes to effectively supplement all government agencies and institutions in their technological capability to be able to successfully perform their duties.