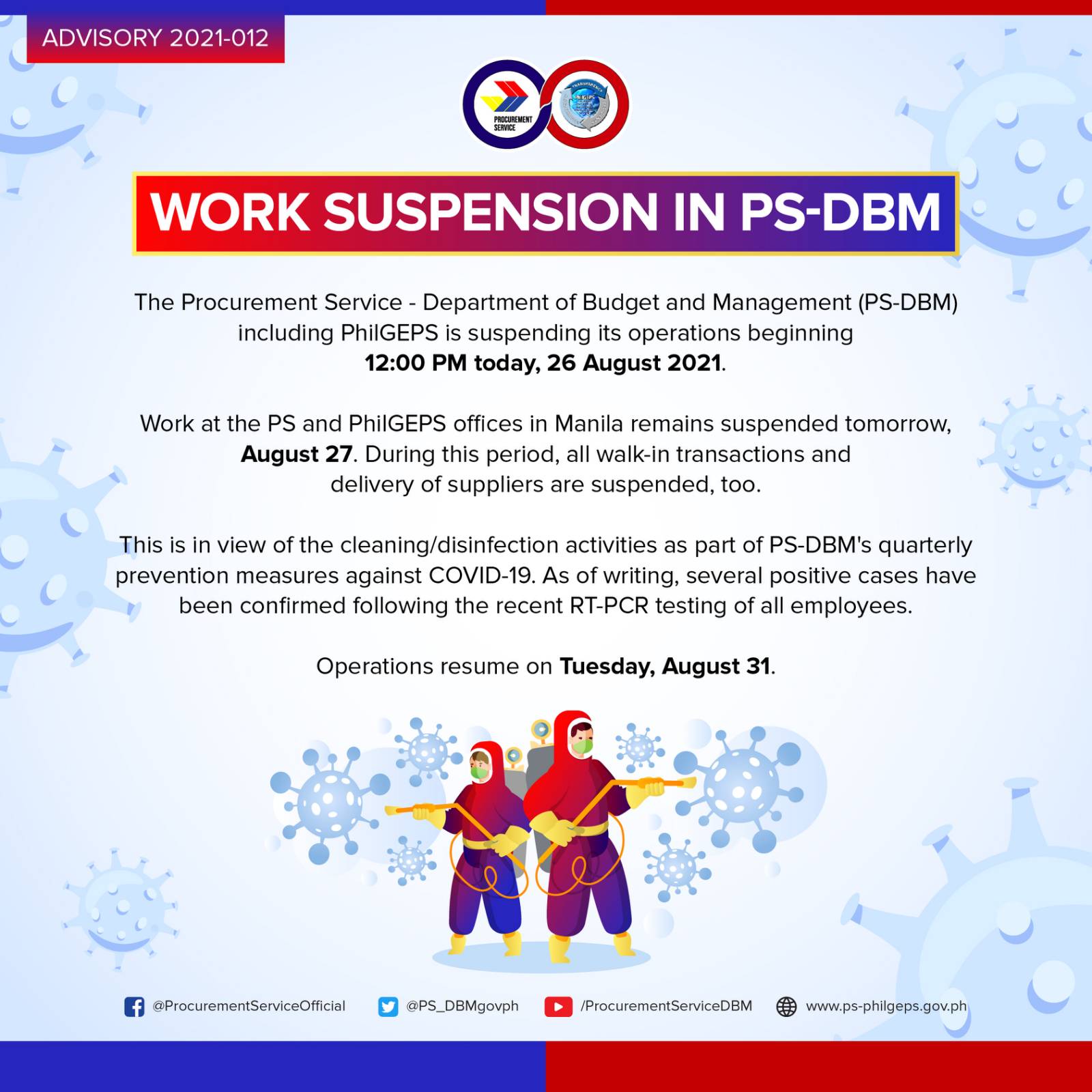 In view of the cleaning/disinfection activities, work in the Procurement Service - Department of Budget and Management (PS-DBM) including PhilGEPS is suspended beginning 12:00 PM today, 26 August 2021, until tomorrow, August 27.
Operations resume on Tuesday, August 31.
We apologize for the inconvenience this may cause. Your safety is our priority. Thank you for your understanding.