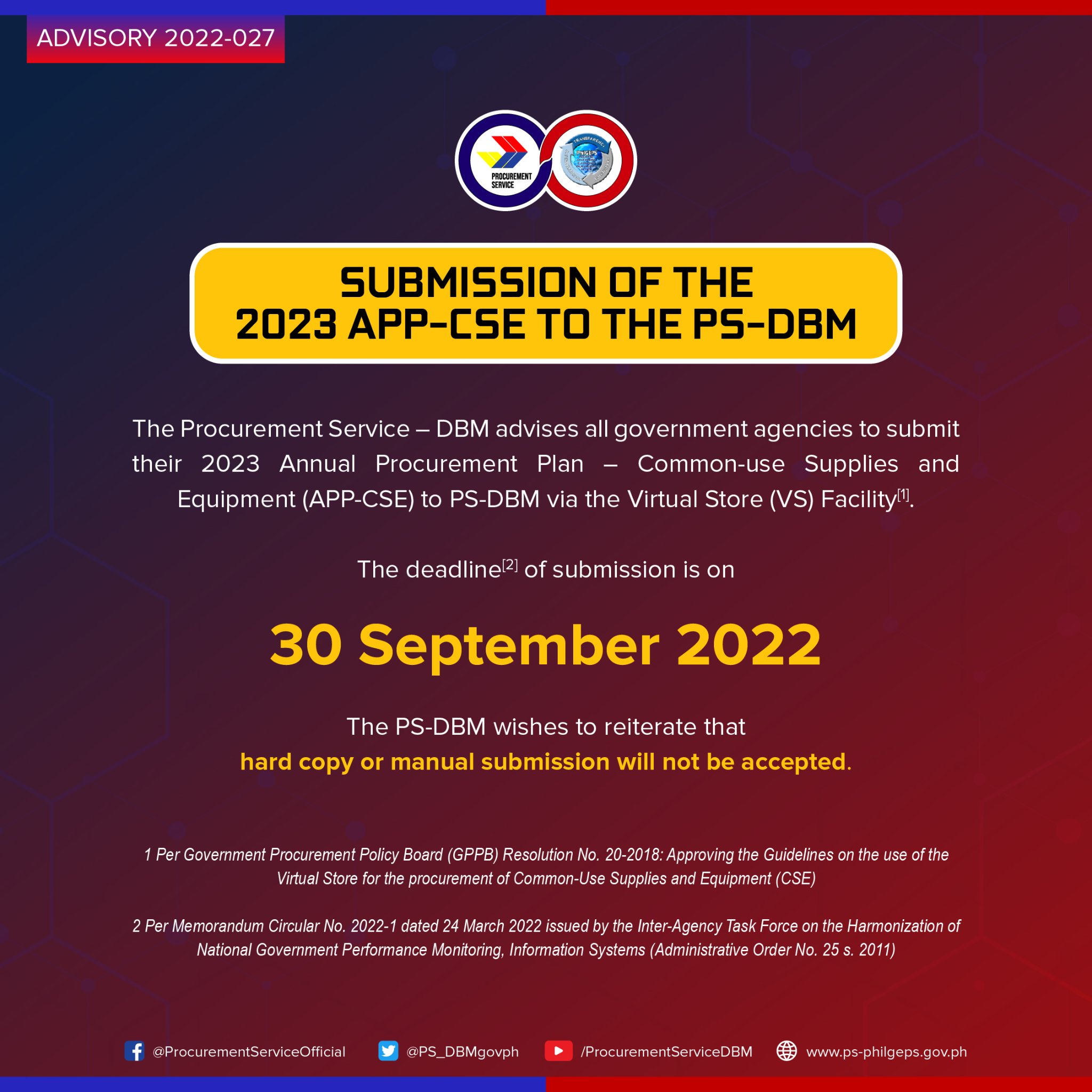 LATEST: Deadline has been extended to October 31, 2022
Mark your calendar! All government agencies are advised to submit their 2023 Annual Procurement Plan for Common-use Supplies and Equipment (APP-CSE) on or before 30 September 2022.

The Procurement Service – DBM wishes to reiterate that the submission is via the Virtual Store (VS) Facility only; hard copy or manual submission will not be accepted.
To guide you in the uploading of APP-CSE via the Virtual Store, please visit this link: https://tinyurl.com/UploadAPPCSEviaVS.

Please be reminded that APP-CSE submission is one of agency accountabilities stated in the Guidelines on the Grant of the Performance-Based Bonus (PBB) for Fiscal Year 2023.
Click here for an important Notice on this Advisory.

Related documents:
2023 Annual Procurement Plan Common-use Supplies and Equipment (APP-CSE) Form
Guide on How to Fill-out the APP-CSE Form
User Manual: How to Upload the APP-CSE to the Virtual Store