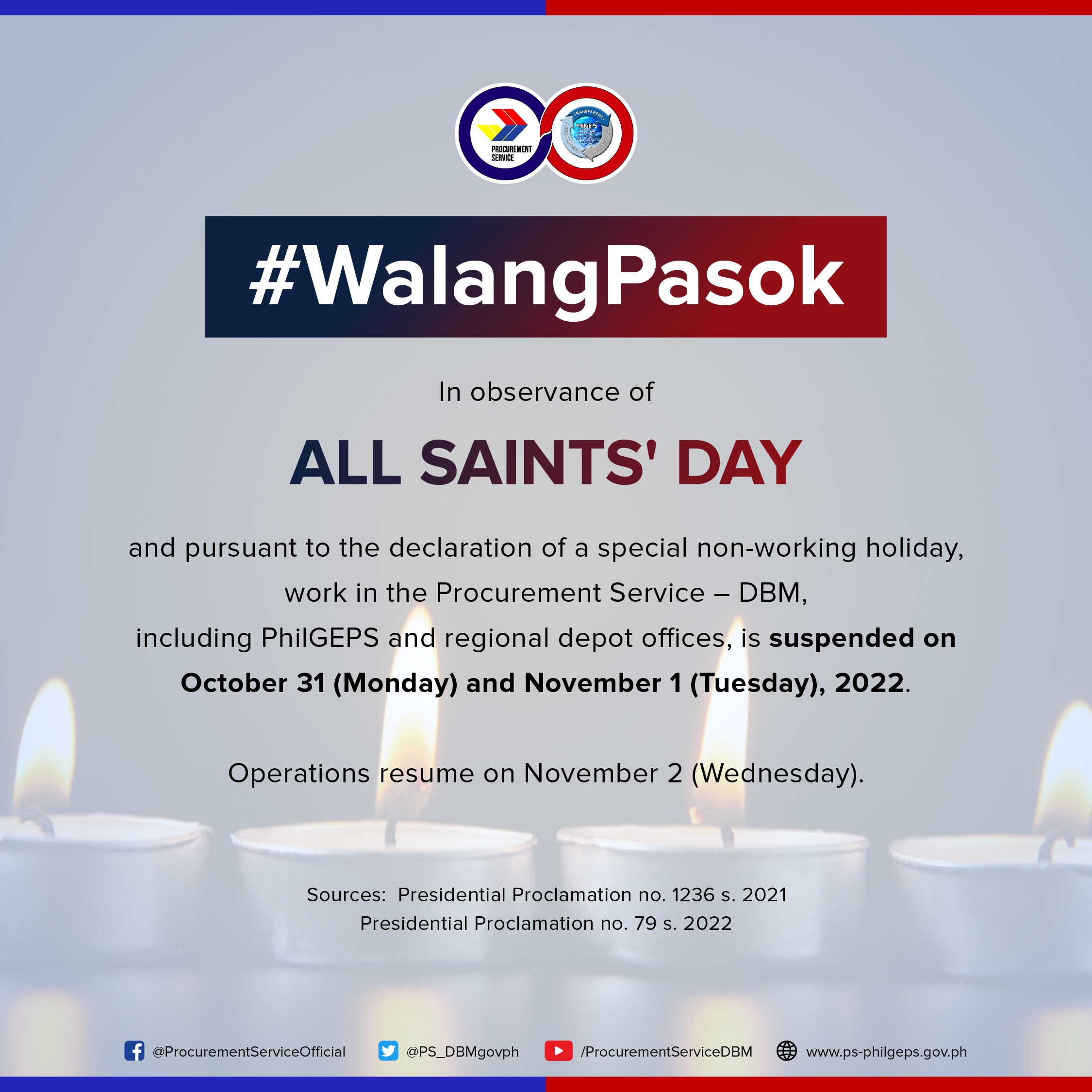 Work at the Procurement Service - Department of Budget Management (PS-DBM), including PhilGEPS and regional depot offices, is suspended on October 31 (Monday) and November 1 (Tuesday), 2022 in observance of All Saints' Day and pursuant to the declaration of a special non-working holiday.
Operations resume on Wednesday, November 2.
Please be guided accordingly.