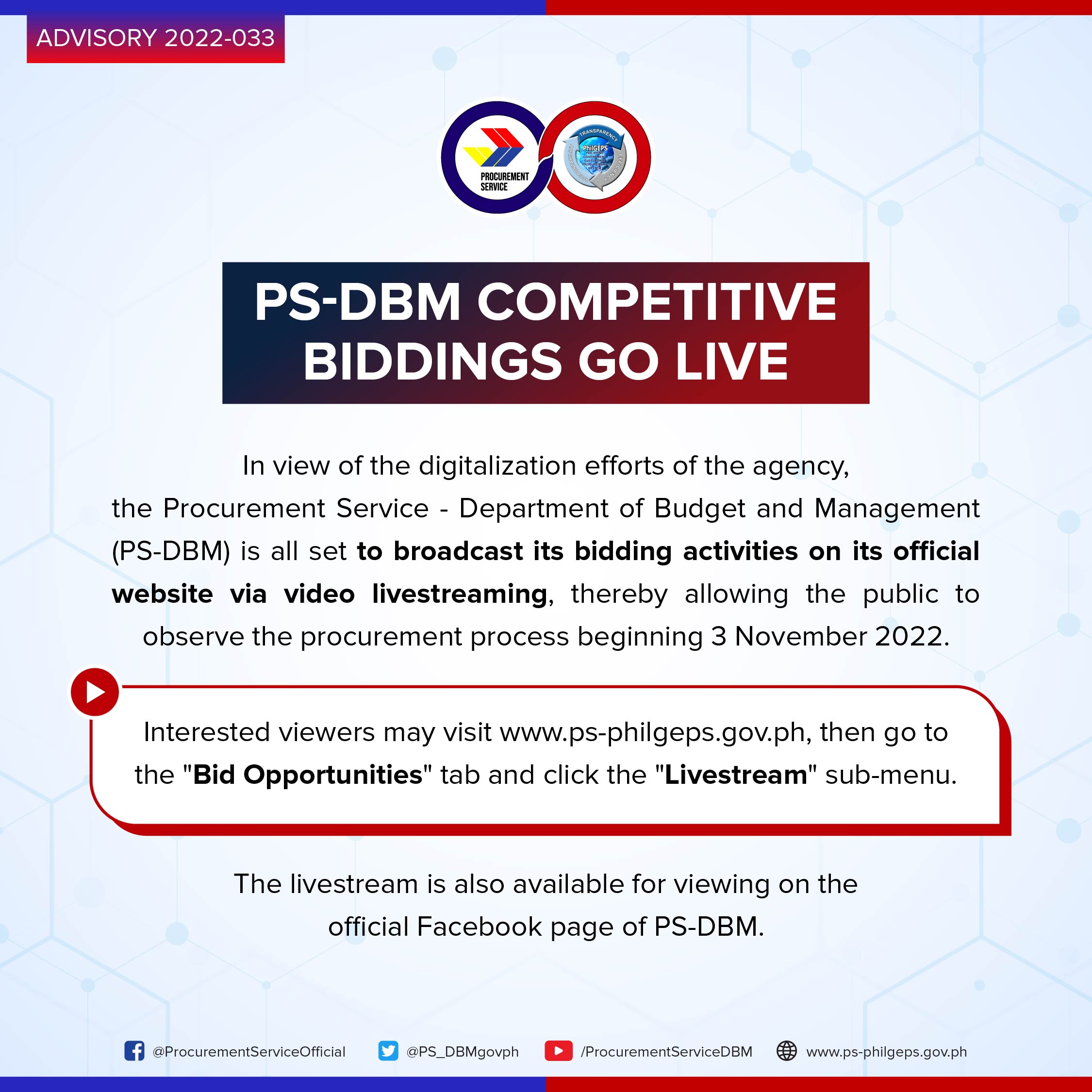 Beginning 3 November 2022, the official website of PS-DBM is now available for the live viewing of public bidding activities.
Interested viewers can go to the "Bid Opportunities" tab then select the "Livestream" sub-menu which can be accessed by clicking this link.
Please follow our official Facebook Page as it also livestreams the same.
Thank you.