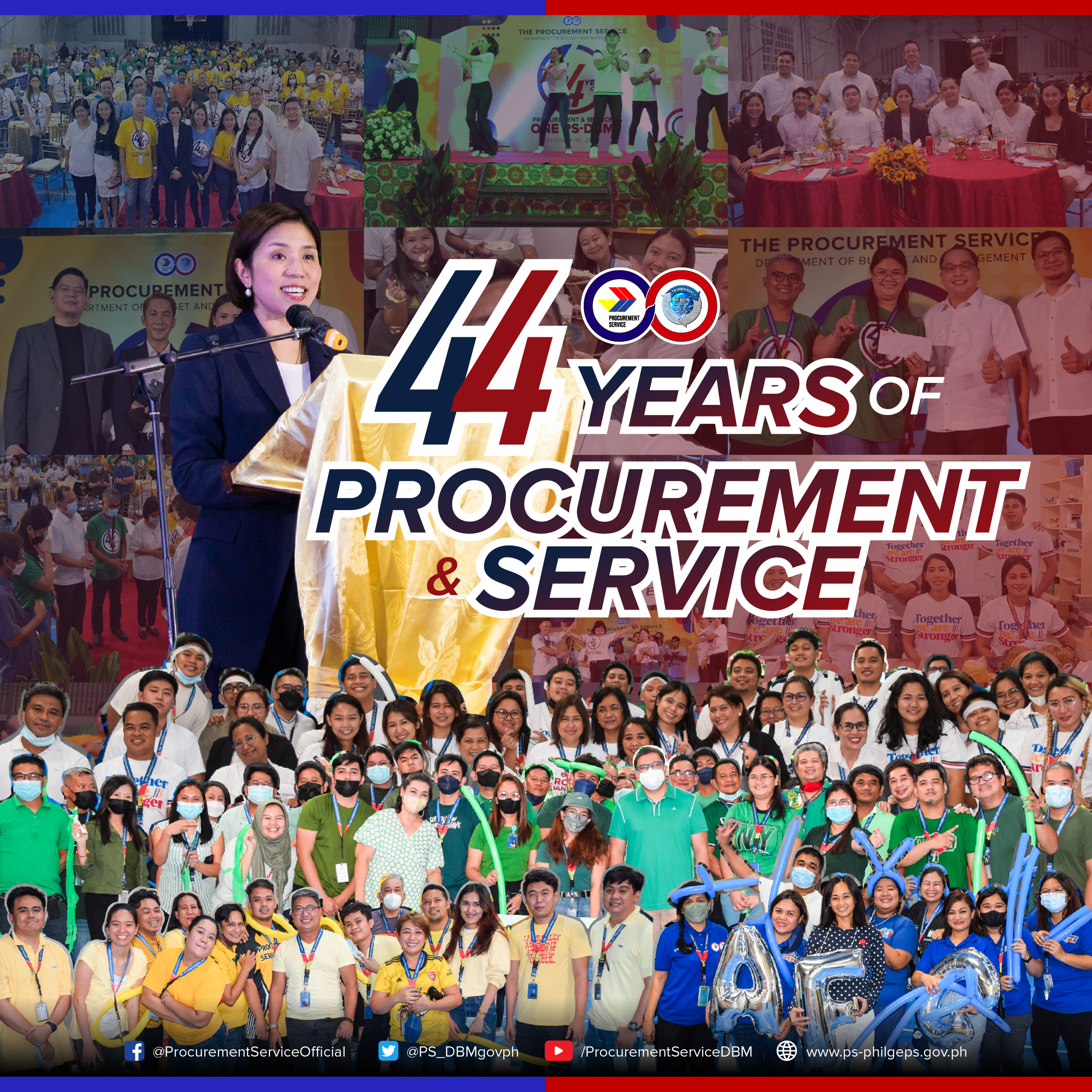 On October 18, 2022, the Procurement Service - Department of Budget and Management (PS-DBM) intimately culminated its week-long celebration of the agency's 44th founding anniversary — packed with sporting events, ceremonial programs, and fun activities.
The milestone, which gathered employees of PS Main and regional depots, as well as DBM executive officials, solidifies One PS-DBM's years of procurement and service.
HAPPY 44TH ANNIVERSARY, PS-DBM!