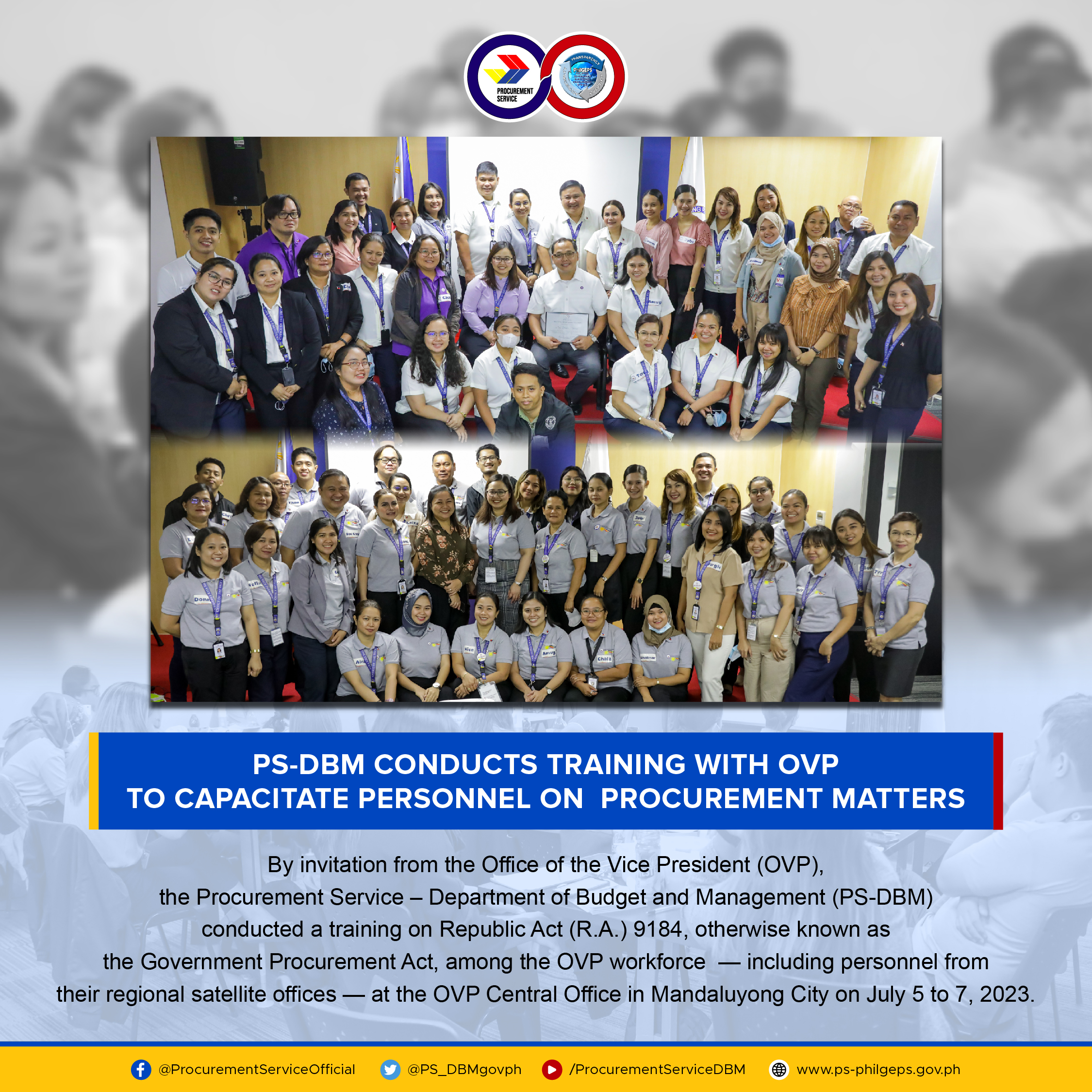 By invitation from the Office of the Vice President (OVP), the Procurement Service – Department of Budget and Management (PS-DBM) conducted a training on Republic Act (R.A.) 9184, otherwise known as the Government Procurement Act, among the OVP workforce — including personnel from their regional satellite offices — at the OVP Central Office in Mandaluyong City on July 5 to 7, 2023.
Aimed at educating and capacitating employees of OVP on procurement activities, the training was facilitated by PS-DBM Executive Director Atty. Dennis S. Santiago and PS-DBM Director for Procurement Group Atty. Genmaries S. Entredicho-Caong. Apart from discussing the foundational concepts of R.A. 9184, with focus on small value procurement, the training also centered on procurement planning and on lease of real property and venue.
PS-DBM takes pride and honor in building bridges with other government bodies and instrumentalities, especially the OVP, in ensuring that procurement practices are held at a standard that meets integrity, transparency, and accountability.
Led by its mandate to procure high quality and affordable Common-use Supplies and Equipment (CSE) for the whole of government, PS-DBM consistently engages both its internal workforce and external stakeholders in knowledge sharing and capacity building geared towards improving the public procurement process.