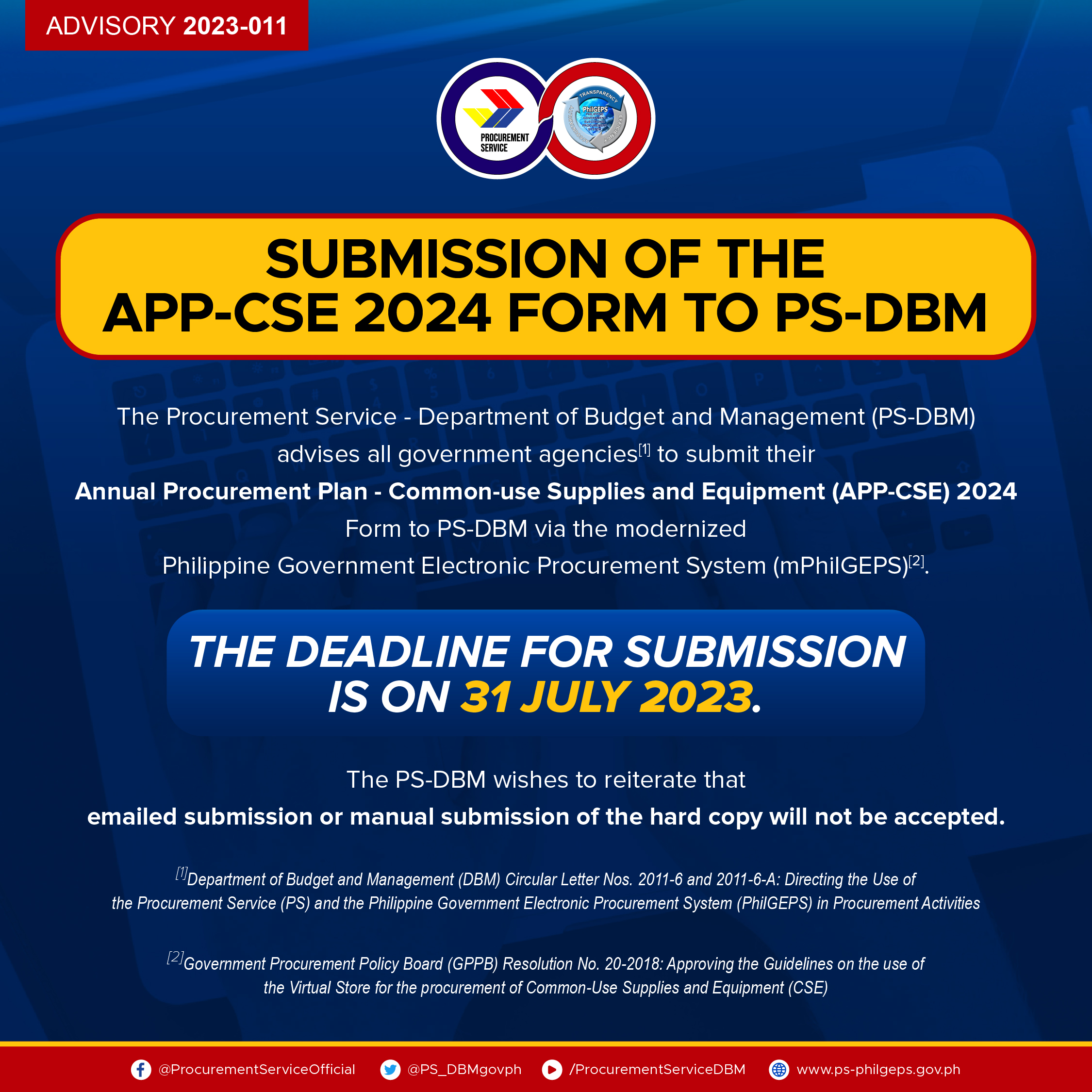 UPDATE: The deadline for submission of the APP-CSE 2024 Form is extended until 31 August 2023.
***
All government agencies are advised to submit their Annual Procurement Plan for Common-use Supplies and Equipment (APP-CSE) 2024 on or before 31 July 2023. The APP-CSE 2024 Form can be downloaded by clicking this link.
PS-DBM wishes to reiterate that the submission is exclusively through the Modernized Philippine Government Electronic Procurement System (mPhilGEPS); emailed submission or manual submission of the hard copy will not be accepted.
Please note of Section 4.4 of DBM Circular Letter No. 2011-6, which states that all agencies and concerned units are enjoined to include in the APP-CSE all supplies, commodities or materials and equipment which, depending on their mandate and nature of operations, are necessary and desirable for in their official and regular transactions, consumed and needed in their day-to-day operations.
In relation, for items not included on the list of PART II, please fill out the APP-CSE 2024 Form - Other Items which can be downloaded by clicking this link. The accomplished form must be submitted to PS-DBM through this Google Form link.
OTHER RELEVANT LINKS:
Frequently Asked Questions
Guide on How to Fill-out the APP-CSE Form
User manual on how to upload APP-CSE to mPhilGEPS
*****
Please visit this link for the list of agencies with successful submission.