The Procurement Service – Department of Budget and Management (PS-DBM), in partnership with Crayon Software Experts Philippines Inc. (Crayon) and Microsoft (MS) Philippines, is one with the education sector in continuously improving the country's academic set-up despite the challenges and changes brought about by the pandemic through provision of discounted MS education licenses and subscriptions.
With Crayon as the new fulfiller, academic institutions including state universities and colleges (SUC) can acquire these licenses as common-use supplies and equipment (CSE) at an affordable price.
READ: PS-DBM Secures Discounted MS Software and Subscriptions for Gov't
WATCH: Know more about Microsoft Teams for utilization of academic institutions
In March 2021, the PS-DBM in collaboration with Crayon and MS conducted an online event titled Education Virtual Caravan to discuss among academic institutions the procurement processes of their information and communication technology requirements. This was followed by the same learning engagement that kicked off a series of webinars in May about the same but for the public sector.
READ: PS-DBM Kicks Off Webinar Series for Public Sector on Procurement of MS Licenses
The acquisition of these software licenses forms part of technology modernization and digital transformation efforts of SUCs especially at a time of a global health crisis where the new normal compels today's generation of educators and learners to adapt to distance learning using the latest technology.
In relation, the transition to the virtual space through digital platforms enabled by these software licenses is made possible by the utilization of hardware equipment that PS-DBM also offers, including basic desktops.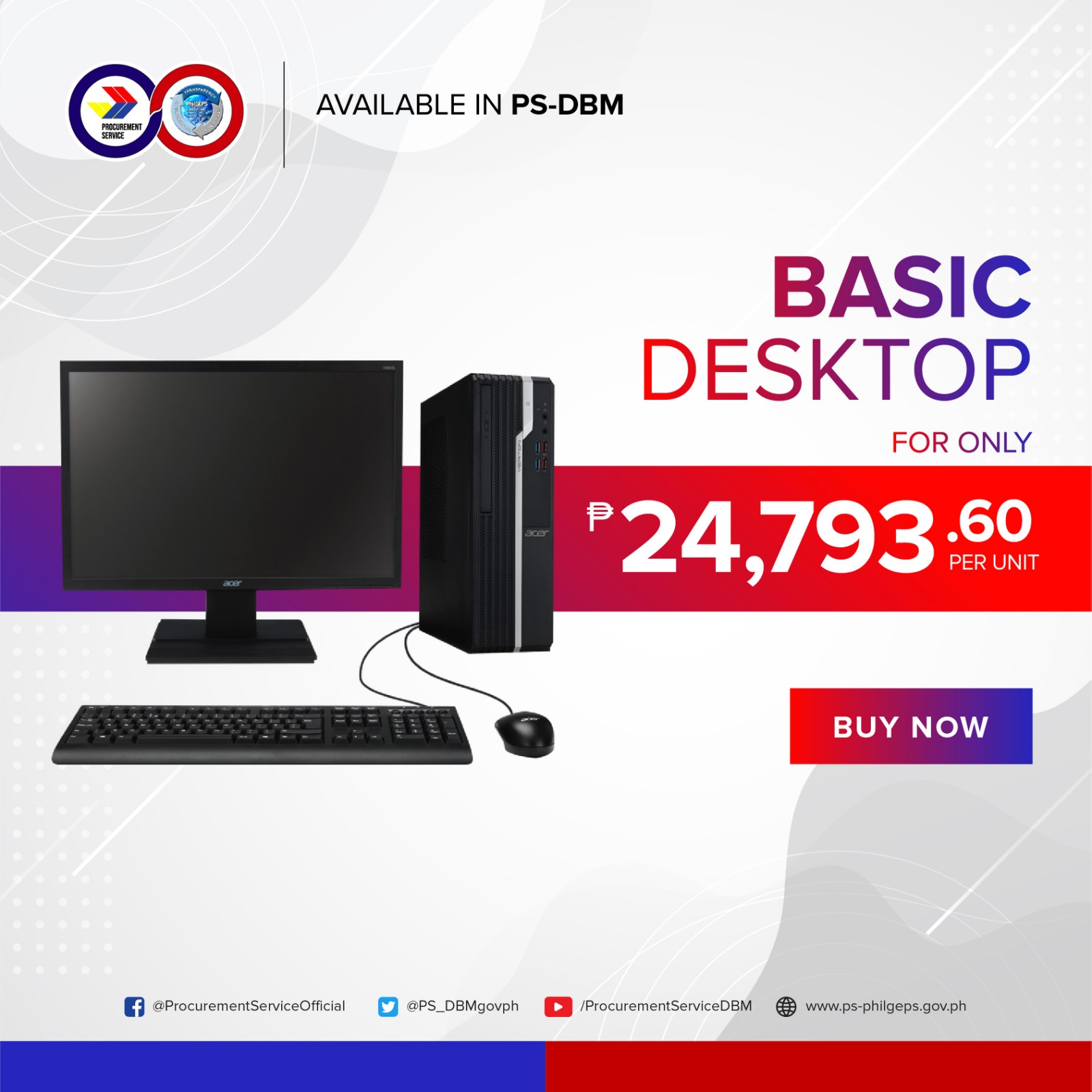 READ: PS-DBM Highlights Role of Information and Communication Technology Equipment in Nation-building.
Procure now.