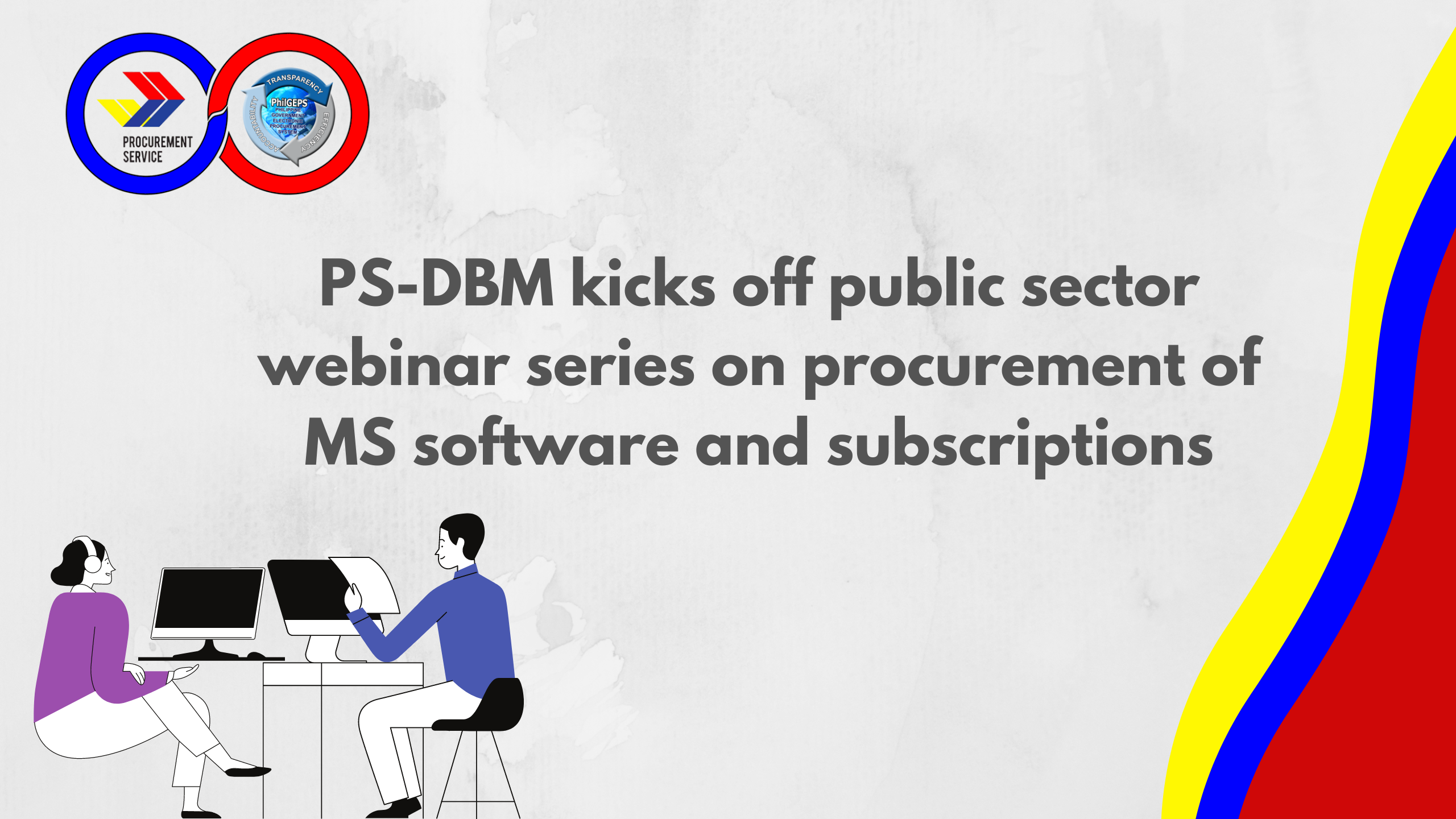 The Procurement Service – Department of Budget and Management (PS-DBM), through its Marketing and Sales Division, conducted the first public sector virtual caravan on Thursday, 6 May 2021.  In partnership with Crayon Software Experts Philippines Inc. and Microsoft (MS) Philippines, the online client engagement activity raised awareness on the information technology (IT) procurement process and solutions of client-agencies through PS-DBM.
This follows PS-DBM's successful procurement of discounted MS software and subscriptions through a new fulfiller, highlighting the importance of MS products and services as among the Common-use Supplies and Equipment (CSE) utilized by the whole of government.
READ: PS-DBM Secures Discounted MS Software and Subscriptions for Gov't
Part of the online event was a product showcase and demo of the Microsoft 365 for Public Sector to assist client-agencies in better navigating and leveraging of their IT solutions. The speakers noted that this digital platform guarantees security of data, as well as further enabling collaboration and pushing forward digital transformation in the new normal.
The requirements needed, as well as the streamlined step-by-step procedures to successfully avail of MS software and subscriptions thru PS-DBM were also discussed.
The webinar was attended by 280 participants from the public sector and serves as a kick starter to a series of more Virtual Caravans aimed at familiarization, navigation, and effective utilization of cyber technology relevant to today's digital landscape.