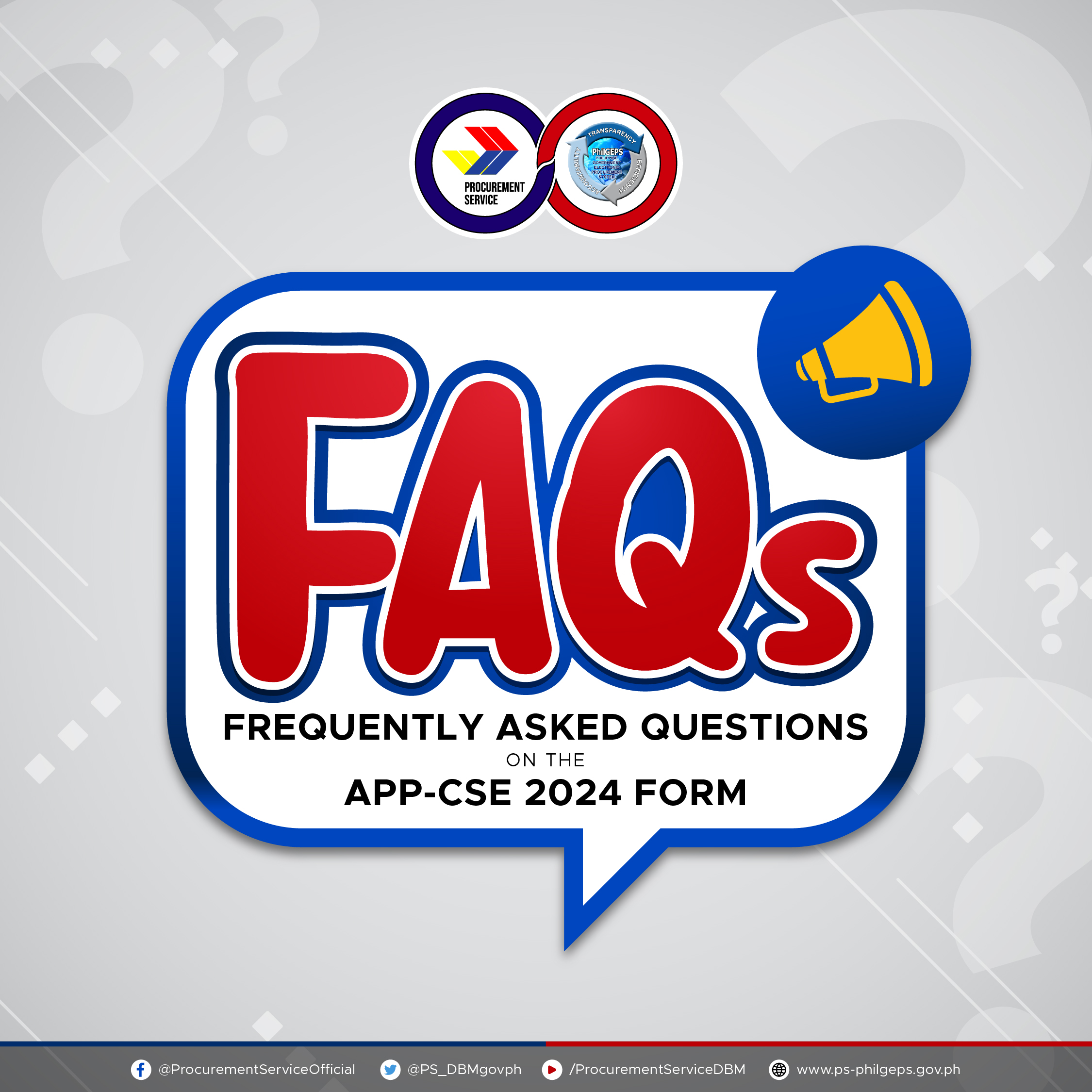 Relative to Advisory 2023-011 published on July 12, 2023, pertaining to the Submission of the APP-CSE 2024 Form to PS-DBM, and following the extension of deadline for submission per Advisory 2023-014 published on July 28, 2023, here are the Frequently Asked Questions (FAQs) and the corresponding answers to guide you in your submission.
I. General Information
II. User Roles
III. What's New?
IV. Social Media Comments
V. Contact Information
These FAQs are also accessible for viewing here.
Other relevant links:
• Downloadable APP-CSE 2024 Form
• Downloadable APP-CSE 2024 Form – Other Items
• APP-CSE 2024 Form – Other Items Submission
• Guide on How to Fill-out the APP-CSE Form
• User Manual: How to Upload the APP-CSE to the mPhilGEPS