Details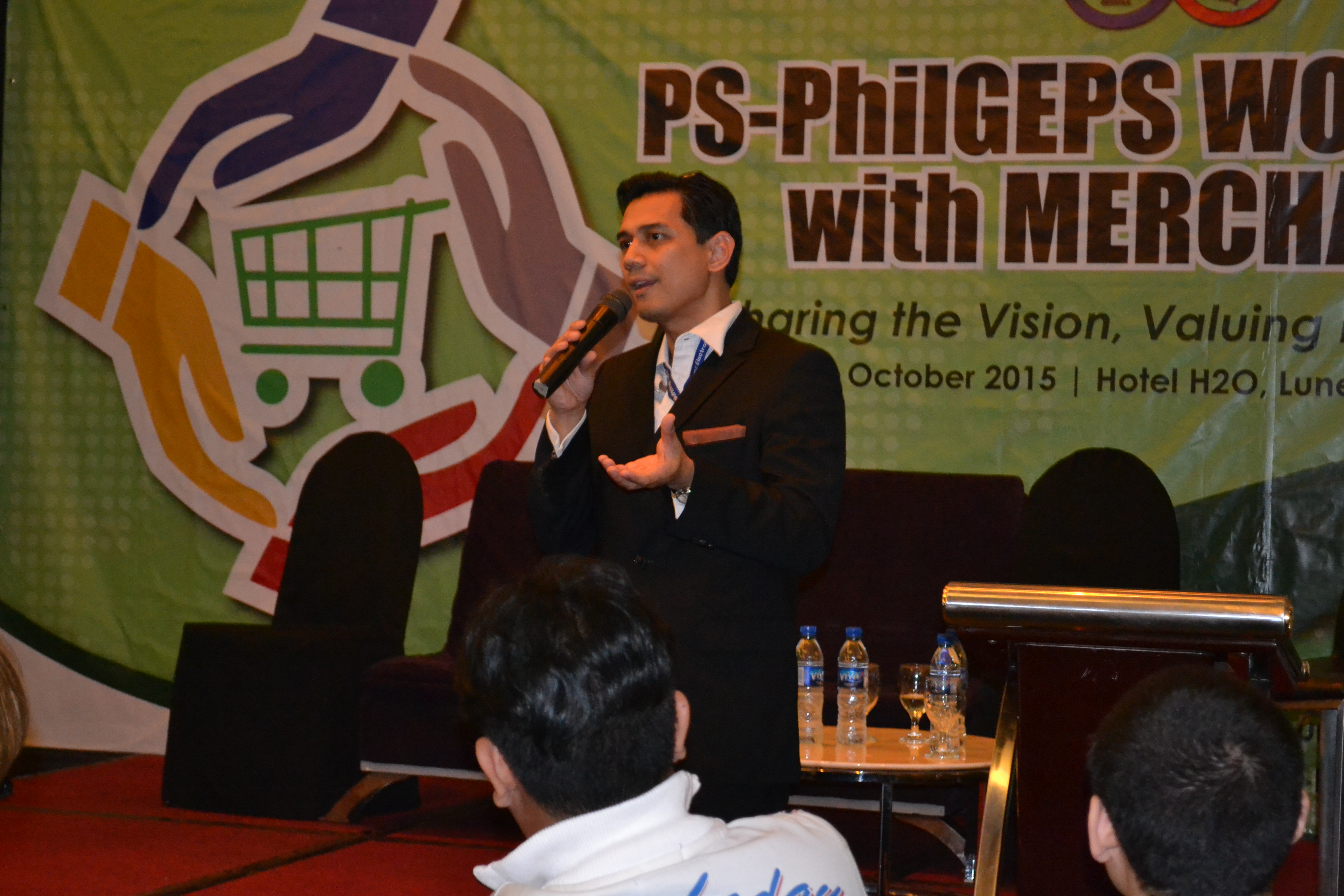 Atty. Jose Tomas C. Syquia, Executive Director IV of the PS-PhilGEPS addresses the 220 merchants that attended the workshop at the H20 Hotel Manila.
October 2, 2015 was declared a "no classes" day in Metro Manila and neighboring cities and municipalities on account of a low pressure area in Luzon that intensified into Tropical Storm "Kabayan". However, the inclement weather did not stop the 220 merchants that came to participate in the first ever "Meet the Merchants" programme that PS-PhilGEPS organized for its roster of current suppliers and new suppliers to participate in the bid for about P11 Billion pesos worth of goods and services that it will procure in 2016.
The Procurement Service aggregates the requirements of the whole of government – from NGAs, SUCs, GOCCs and LGUs – for commonly used office supplies materials and equipment and distributes these to end-users in Metro Manila and in the provinces through its regional and sub-depots. PS-PhilGEPS also acts as a Procurement Agent based on Sec. 53.6 of the IRR of R.A. 9184 and purchased in 2015 items such as farm implements and equipment for the DAR, police mobility equipment for the PNP, assorted requirements for the APEC, and numerous IT equipment and services and other goods and services required by government agencies.
Read more: PS-PhilGEPS Holds Its First Workshop with Merchants