Details
Last June 17, 2015 the PS-PHILGEPS, together with Microsoft Corporation, conducted a Technology Immersion activity which engaged clients from the government sector to present how the PS-PhilGEPS has streamlined the procurement of Microsoft products through an Ordering Agreement. The activity was held at the Centennial Hall of The Manila Hoteland was graced by over 150 participants.
The Ordering Agreement between the PS-PhilGEPS and Microsoft that will be fulfilled by its resellers, First Data Corporation (FDC) and Wordtext Systems, Inc. (WSI), will enable government agencies to now simply go to PS-PhilGEPS to purchase their software and hardware requirements instead of conducting competitive bidding processes internally in their agencies. This is tantamount to savings in terms of manhours and expenses such as newspaper advertising, production of bid documents and conduct of bid activities. Agencies are guaranteed to get their requirements within seven to ten working days upon submission of funded requests to PS-PhilGEPS. It is also assured that prices offered under the Ordering Agreement are lower by an average of 10-15% than open market prices and that agencies are getting the latest version and genuine licenses of Microsoft Products with training and after-sales support.
The participants from different government offices were welcomed by PS-PHILGEPS Executive Director Jose Tomas C. Syquia together with Public Sector Director of Microsoft Philippines Mr. FerdieSaputil.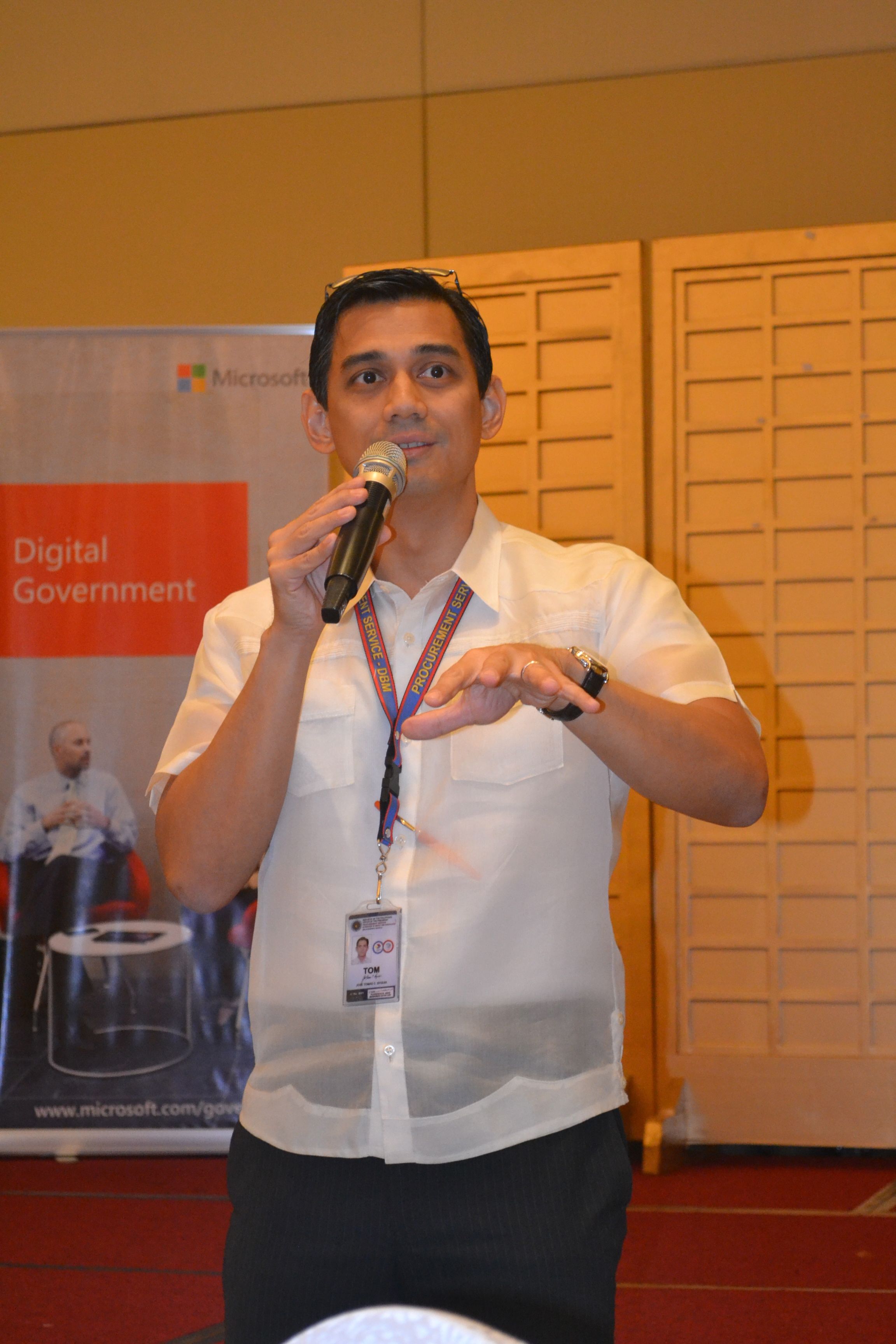 Executive Director Jose Tomas C. Syquia delivers his welcome message at the event.
Read more: PS-PhilGEPS Streamlines IT Solutions Procurement in the Government – the Microsoft Client...