Details
INTERESTED TO PARTICIPATE IN BIDDING OPPORTUNITIES FOR CSE FACILITATED BY THE PROCUREMENT SERVICE-DBM?
Details
Work at the Procurement Service - Department of Budget and Management (PS-DBM), including PhilGEPS and regional depot offices, is suspended beginning 12:00 nn on Wednesday, April 13, 2022.
Work suspension continues until Thursday and Friday, April 14-15, in observance of Maundy Thursday and Good Friday.
Resumption of online and limited walk-in transactions will be on Monday, April 18 and on-site transactions on Tuesday, April 19.
Please be guided accordingly.
Details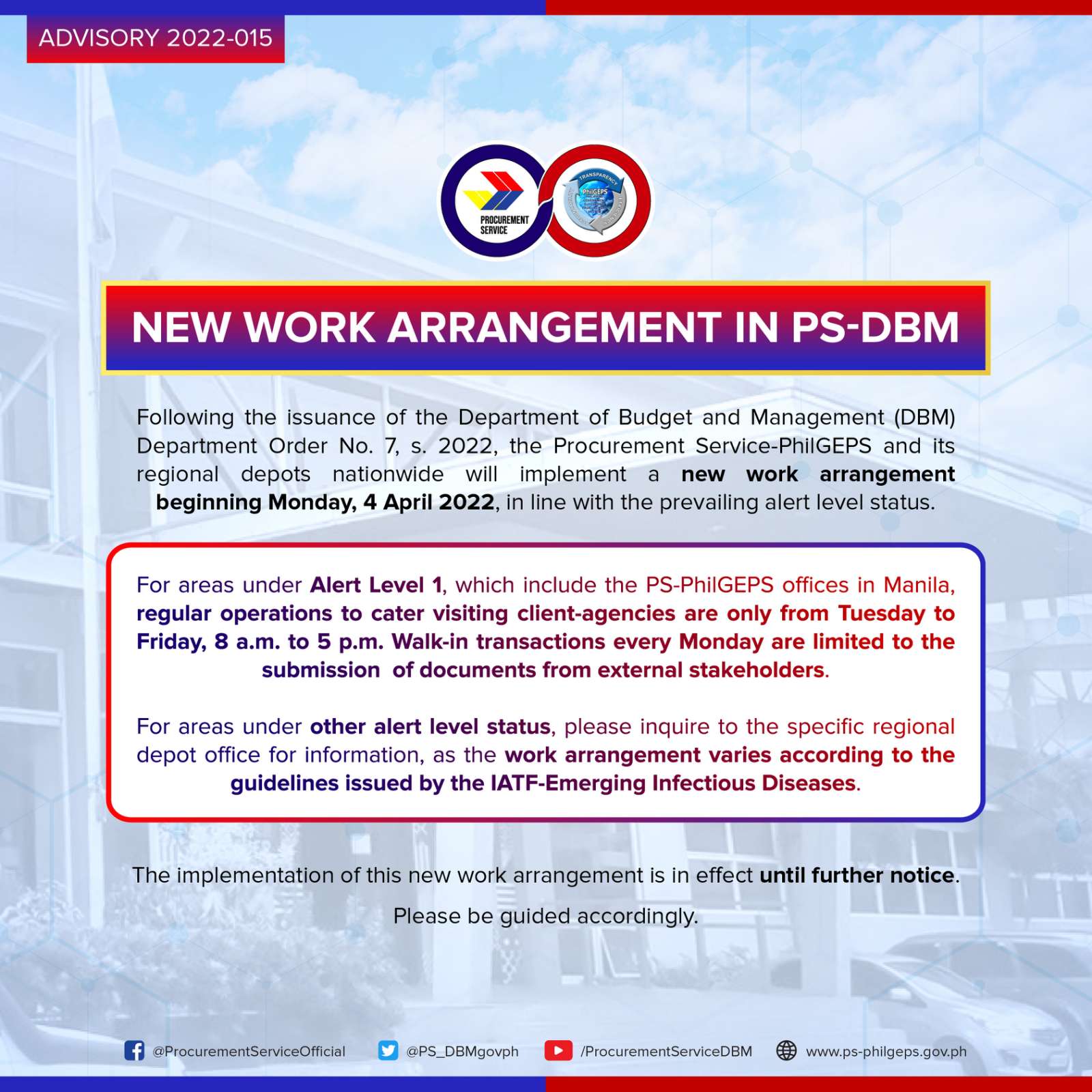 Beginning Monday, 4 April 2022, the Procurement Service, PhilGEPS, and regional depots nationwide will implement until further notice a new work arrangement in line with the latest DBM Department Order.
Details
PhilGEPS Office is moving to a new home!