Details
By virtue of its mandate to operate a centralized procurement of common-use supplies and equipment (CSE) for the whole of government, pursuant to Letter of Instructions No. 755, dated October 18, 1978 and Executive Order No. 359, dated June 2, 1989, among other issuances, the Procurement Service - Department of Budget and Management (PS-DBM) suspends the procurement of NCSE. Procurement of NCSE that are already in the  pipeline shall continue until completion.
Details
This is to inform our client-agencies and other stakeholders that the Procurement Service-DBM website is inaccessible today, 15 August 2022, due to some technical issues in connectivity.
Details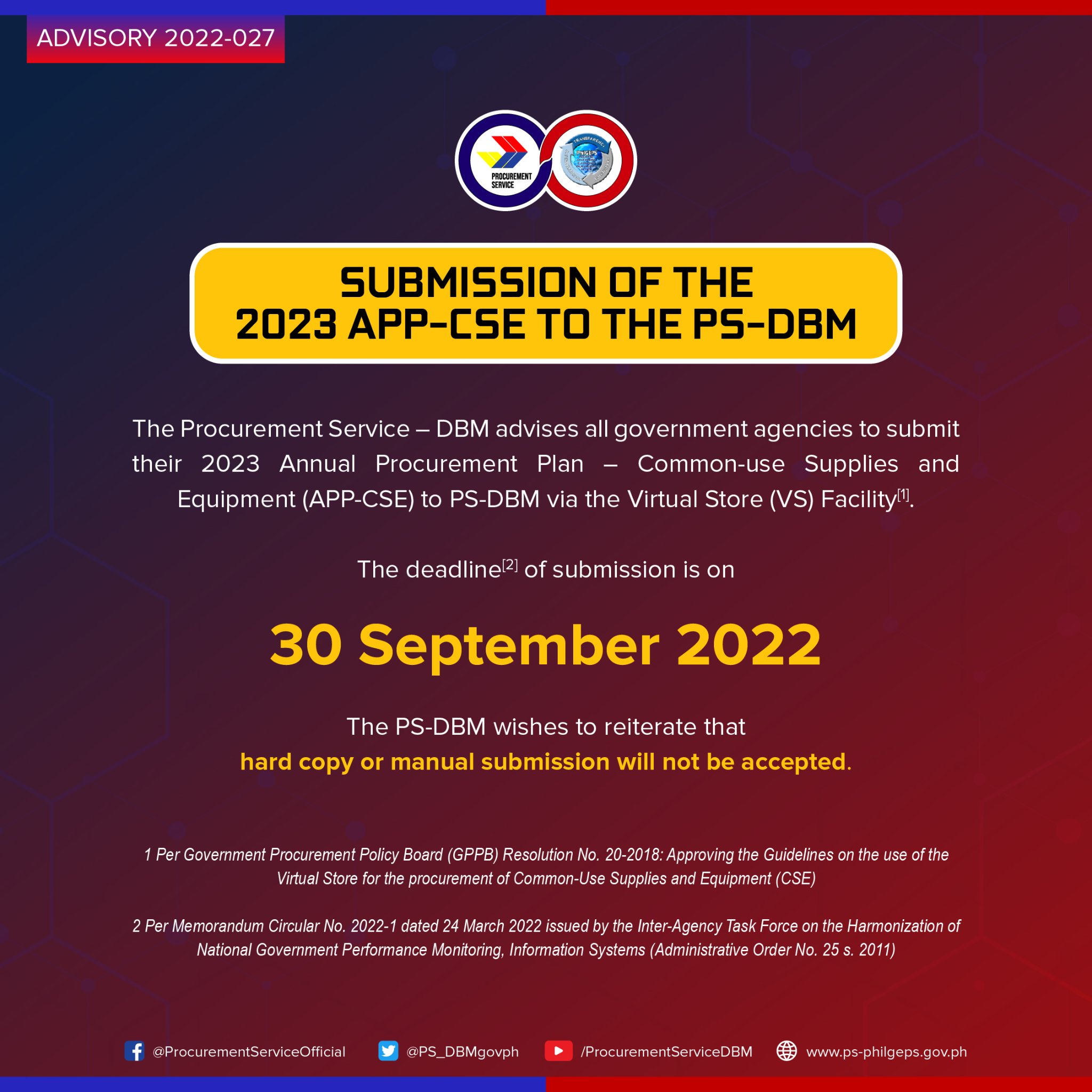 LATEST: Deadline has been extended to October 31, 2022
Mark your calendar! All government agencies are advised to submit their 2023 Annual Procurement Plan for Common-use Supplies and Equipment (APP-CSE) on or before 30 September 2022.
Details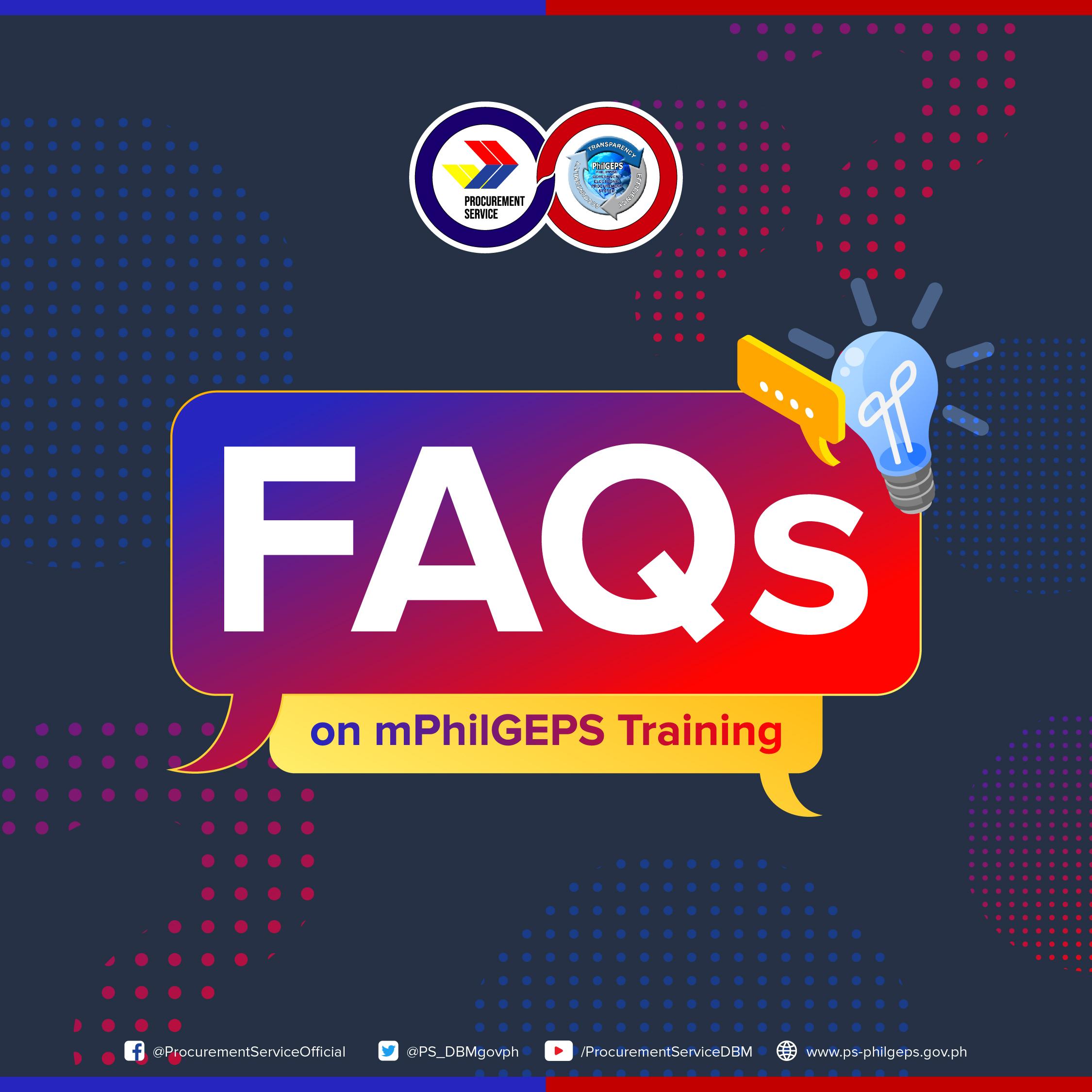 Following the recent training announcements of PhilGEPS, interested participants have been inquiring about the details of the activities, particularly the Modernized PhilGEPS' End-to-End Process Online Training and the Annual Procurement Plan Module Training.