Details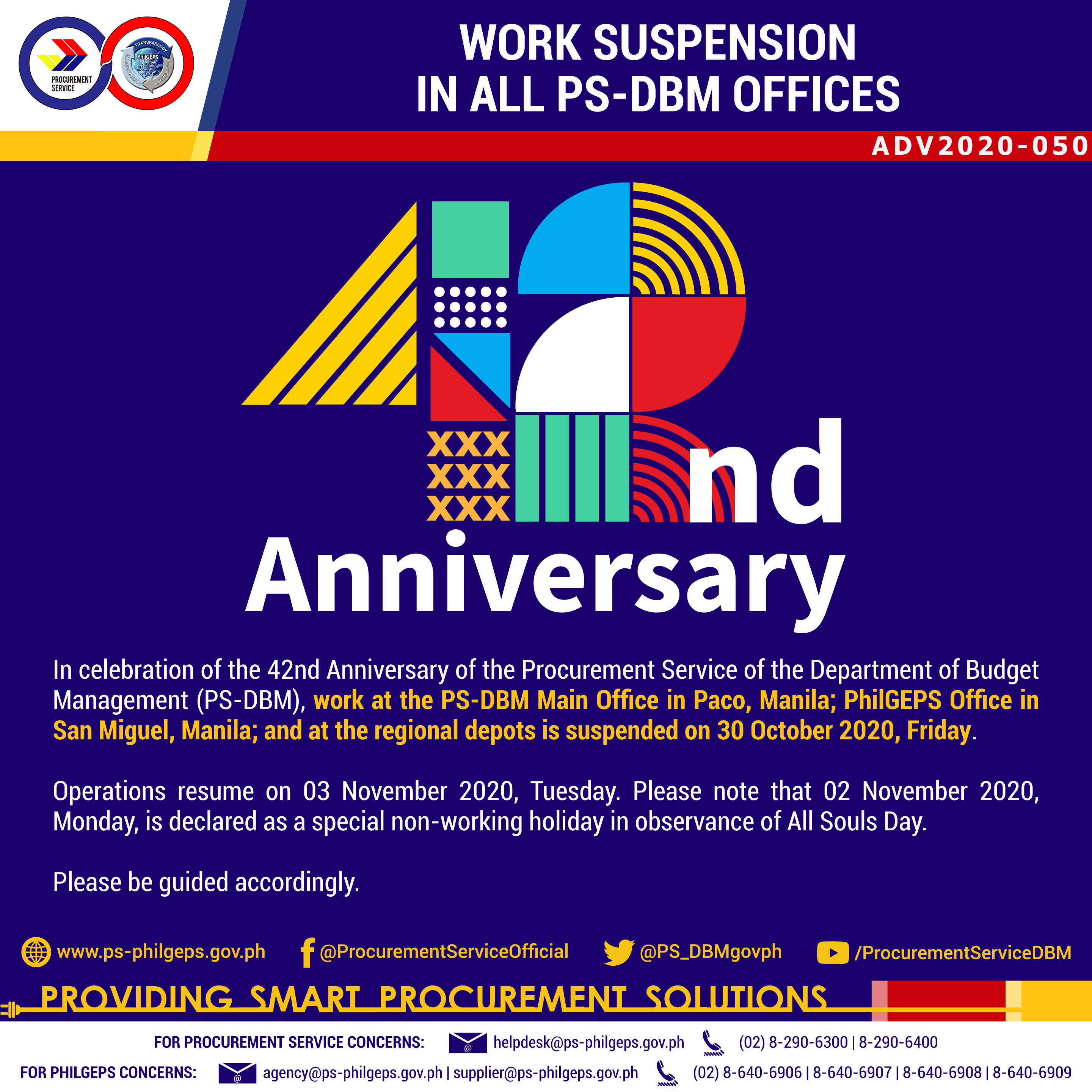 Work in all Procurement Service (PS) offices, including PhilGEPS and regional depots nationwide, is suspended tomorrow, 30 October 2020, in celebration of PS 42nd founding anniversary.
Offices remain closed on Monday, 02 November 2020, in observance of All Souls Day.
Regular operations resume on Tuesday, 03 November 2020.
Thank you.
Details
All walk-in transactions will temporarily be suspended beginning 2PM on 27 October 2020 at the PS-DBM Main Office in Paco, Manila and all regional depots nationwide in line with the scheduled IT system maintenance.
Some online facilities will also be inaccessible.
For Government Fares Agreement (GFA) transactions, please visit the links below:
• Philippine Airlines - bit.ly/34kgNWS
• Cebu Pacific - bit.ly/2TfTB5S
• Air Asia - bit.ly/37zhhdG
Regular operation and utilization of the virtual platforms resume the following day, 28 October 2020.